To introduce
With Avira UnErase program, you will very easily recover all the files you've accidentally deleted with just a few clicks. Avira UnErase supports all partitions and USB hard drives.
Avira UnErase program supports file systems: FAT16, FAT32, NTFS4, NTFS5. Avira UnErase can recover a file or multiple partitions on your drive so you options.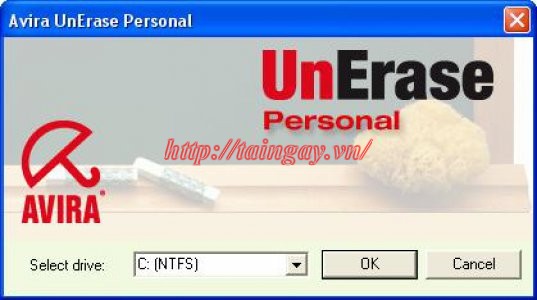 Guide
Usage Avira UnErase very simple, you can do the following:
Run the program Avira UnErase.
- Click to select the drive you want to restore the file in the "Select drive". Then you press the OK button.
- Wait a minute, the recovered files will appear in a dialog box. You click UnErase then select the folder where files are restored keep. Next, you click OK to complete.