CORELDRAW GRAPHICS SUITE X4 - THE ART PAINTING TOOLS
Please express your ideas with CorelDRAW Graphics Suite X4! With this suite you can implement your projects with confidence - from logo creation and Web graphics, to marketing brochures, or eye-catching signs ...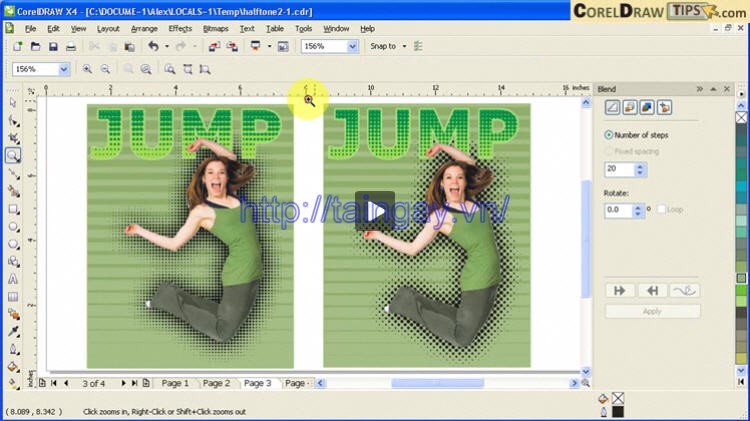 From new bitmap-to- vector tracing in Corel PowerTRACE feature of the new features in PHOTO -PAINT , enhanced tools , this suite combines design capabilities, and ease of use that no other software have been. With over 400 enhancements , 40 new features , 10,000 new images and 1,000 new fonts , CorelDRAW Graphics Suite X4 represents a professional design program.

For professional results:

Design easily whenever the tools and effects!

-Corel PowerTRACE is a powerful new tool for converting bitmaps into accurate vector. you absolutely can handle on the Templates, including color mixing, and color mode selected.

Image Adjustment Lab -PHOTO-PAINT is a tool for color processing of images, allowing you to process and compare them to the original only with one mouse-click.


-Crop Tool is one important tool to help you save time in removing objects, the photos, the Templates or the unexpected.
-Images, Fonts, Photos -with more than 10,000 professional image, 35 new fonts and 1,000 WGL4 free photos.
Easy to learn, easy to use CorelDRAW Graphics Suite X4!
-Provide You with instructions to help you use easier.
-CorelDRAW® Design Collection offers you 100 models (template) for your different uses.
-CorelDRAW® Handbook - Insight helps you to easily and fluently with actual examples from CorelDRAW experts.


Compatibility:

Supports PDF encryption allows users to open and create password protection for PDF files to share safely.
Supports RAW format with Pixmantec RawShooter ™.

-Increased Compatibility with other popular formats such as Adobe Illustrator, PhotoShop, Corel Paint Shop Pro®, Microsoft® Office, JPEG, and PDF.



-Enhanced! Interactive Fit Text Tool to Path lets you easily add the text correctly. This tool is particularly suitable for the design of the logo and sign, help you achieve desired results quickly!
-Enhanced! Use mauPANTONE has been upgraded, including transparent white.
-Overprints Preview: allows you to confidently prepare objects for print by simulating the color of areas where objects overlap and preview these in the application.