Edit your photo is Fhotoroom app, you will have beautyful photos. Fhotoroom is a free add help you to edit your photos easily. Cinema & TV online section will introduce more information about this app.
FHOTOROOM IS A FREE EDIT YOUR PHOTOS EASILY
Edit your photo won't trouble for you. If you want to have many beautyful photos, you can use edit your photo app. Fhotoroom is a free app for the Windows 8 by Supporting Computers Inc which lets you edit your photos with a plethora of tools available for you. Fhotoroom is an image editor that has an easy upgrade path to enable professional RAW and the new High Dynamic Range image editing that turn your photos into absolute master pieces.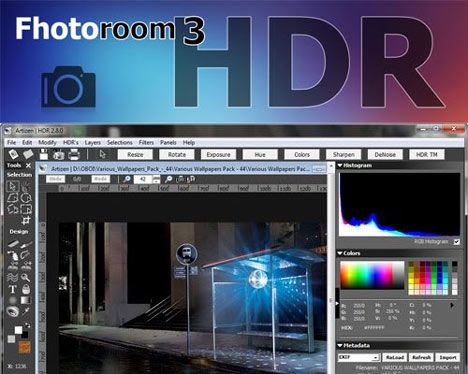 Edit your photo is fhotoroom tool
More than 76 powerful imaging tools are available in the app that you can use to take advantage of coupled with an editing brush that will adjust the saturation, exposure and softness of an image with just a stroke of a finger or a flick of the mouse.
The app also boasts of 24 beautiful styles, 28 light leaks, 23 picture frames and the ability to share the photos to your favorite social networks such as Facebook, Twitter, and Flickr.
When you have finished to edit your photos, you can Share your photos with flickr, tumblr, twitter and facebook with a single click making sharing your photos easier than ever. Fhotoroom HDR supports +18 digital raw files formats and over 400 digital cameras. RAW conversion is completely integrated into the core of Fhotoroom, making work flows faster and provides Photographers with all the same tools that would be used with JPG editing, but work directly with the RAW data. Fhotoroom saves you the headache of find 20+ app, cause Fhotoroom will do it all for you. In addition users get 1-5GB of free online storage for photo sharing on fhotoroom.com where you can share, edit and storage in a fun and exciting way.
Download the Fhotoroom app now and apply effects and manage the editing of your photos well. Please try!
See more: