Avira AntiVir Personal Introduction
Avira AntiVir Personal is a free anti-virus software is very powerful, can run on Windows, Linux, Solaris and FreeBSD. It can find and eliminate the extensive range of dangerous viruses, worms, trojans and dialers.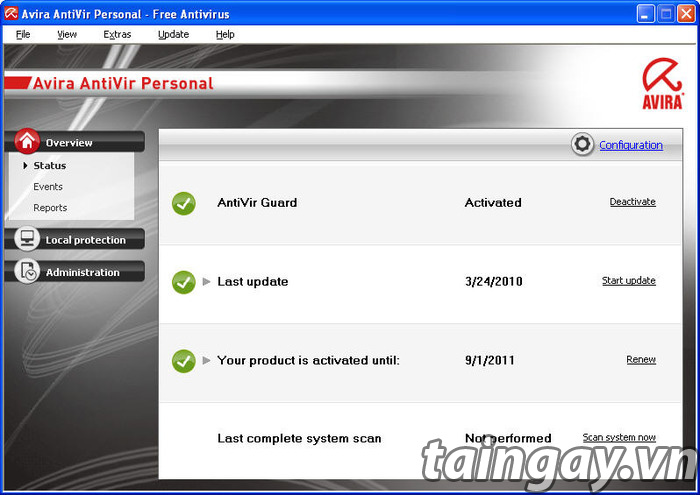 The program will monitor all actions performed by the user or the system and will alert you if one malicious application detection. Avira AntiVir Personal is designed with a simple interface and easy to use for users but offers many useful features.
Main features of Avira AntiVir Personal:
Software is one of the best free antivirus.
Auto-update program everyday helps identify potentially malicious programs today.
Easy to install and use.
Having the ability to track dangerous types of malware are lurking on your computer.
Management and isolate harmful files.
Protect your computer before Rootkit.
Controlling remove viruses and malware when an Internet connection.
Update virus.
Schedule automatic scans.