Found 2 application with keyword Proshow....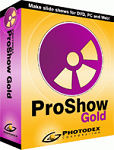 Publisher: Photodex Corporation
ProShow Gold , Christmas atmosphere is spreading everywhere, lets ProShow Gold creates impressive slideshows from photos and personal videos of your favorite festival to celebrate the impressive and meaningful . Then , you can publish them to the web and share it with your friends .
Version: 6.0.3410
Capacity: 44,2 MB
Request: Windows XP/Vista/7/8
Search More: Proshow, ProShow Gold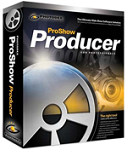 Publisher: Photodex
ProShow Producer , ProShow Producer is an application that produce professional and easy to use. It helps users to design the impressive presentation and originality .
Using Google for Searching...