Found 32 application with keyword antivirus free....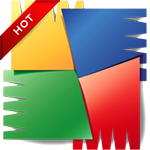 Publisher: AVG Technologies
AVG AntiVirus Free AVG AntiVirus Free 2016 is a powerful antivirus tool to help you stay safe in dangerous Internet environment . Thus , allowing surfing , searching and accessing social networks in private .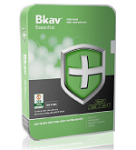 Publisher: Bkav
Home Bkav 2015 Bkav Home is free antivirus software of Vietnam , Bkav Home supports the free antivirus features Bkav ( BkavEngine ) , especially supports Self warning ( Auto Protect ) on all all Windows operating systems .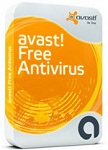 Publisher: Avast Software
Avast Free Antivirus 2016 , Avast Free Antivirus is an antivirus software completely free . Despite being a free software but Avast Free Antivirus features no less than the antivirus software free of charge .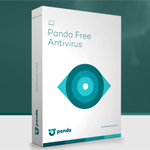 Publisher: Panda Security
Free Antivirus Panda ( Panda Cloud Antivirus ) , Panda Free Antivirus is based on Collective Intelligence program - a system that continuously detects , analyzes of viruses and other threats .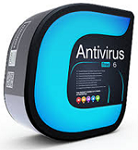 Publisher: Comodo
Comodo Antivirus , COMODO Antivirus is a security software used to scan and remove malware, virus or spyware has invaded the computer system .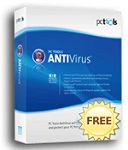 Publisher: PC Tool
PC Tools AntiVirus Free, With PC Tools AntiVirus you are protected against the most nefarious threats to access to your computer and your personal information . Surf the web without protection against the dissemination of the latest viruses and worms , such as Netsky , Mytob ...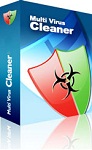 Publisher: AxBx
Multi Virus Cleaner Multi Virus Cleaner 2011 ( MVC ) is one of the virus scanning engine is quite strong and have very little capacity , run very fast and suitable for combination with a browser other viruses ...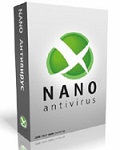 Publisher: NANO Antivirus
NANO AntiVirus , NANO AntiVirus is a powerful application and advanced , reliable designed to protect your computer from any malicious software .
Version: 1.0.10.70617
Capacity: 407,8 MB
Request: Windows XP/Vista/7/8/8.1/10
Search More: NANO AntiVirus, AntiVirus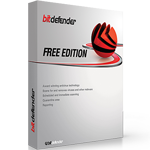 Publisher: Bitdefender
BitDefender Free Edition 10 , BitDefender Free Edition uses the technology to detect and remove viruses , spyware ... The features included in BitDefender Free Edition : Scan and remove viruses , set time , or schedule scans the entire scanning immediately system...

Publisher: Avast Software
Avast Free Antivirus is one of the most popular antimalware products around. download the latest anti-virus software with many new features and updates new virus to destroy the most modern
Version: N/A
Capacity: 160 MB
Request: Windows XP / Vista / 7/8 / 8.1
Using Google for Searching...