Found 3 application with keyword e mail....
Publisher: Michael Kraft
Normally, if you can use Yahoo! Messenger chat when new Yahoo! mail, you will be promptly notified it.
Version: N/A
Capacity: 113 KB
Request: Windows 98/Me/NT/2000/XP/2003 Server, .Net Framework 1.1
Search More: yahoo mail notifier, yahoo
FREE

Free

1,205

downloads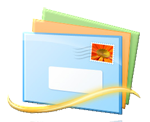 Publisher: Microsoft
Windows Live Mail 2012 , In the design of Windows 7 , Microsoft was famous as a " house " clean , removing redundant software has been integrated into the operating system . One of which is Windows Mail ( previously , in Windows Vista in Outlook Express ) .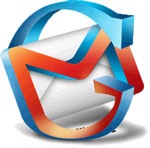 Publisher: Gmail Notifier
Gmail Notifier , With Gmail Notifier , Gmail users will be updated on mailboxes quickly and directly from your desktop.
Using Google for Searching...