Found 20 application with keyword free antivirus software....

Publisher: Bkav
Bkav Home is free antivirus software number one in Vietnam today. While the free version is the ability to detect viruses and antivirus Home Bkav extremely effective. With the most basic features and is regularly updated to help protect users computers really.

Publisher: CMC
Download CMC antivirus on your computer to protect all kinds of data and personal information are safe. CMC Antivirus is an antivirus software in the most effective at present.
FREE

Free

1,718

downloads

Publisher: Netgate
Amiti Antivirus is one of the many popular antivirus applications today, but Amiti Antivirus provides users with a completely different thing than the antivirus software that you used previously.

Publisher: Panda Security
Panda Antivirus Pro 2015 is a powerful antivirus software to help protect your PC effectively from hazards. Download Panda Antivirus Pro 2015 is free to the computer.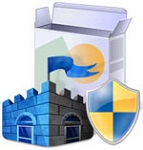 Publisher: Microsoft
Microsoft Security Essentials ( 32 bit) - Vietnamese version , Microsoft Security Essentials software is world class security for your PC is provided free * and easy download. Here are some ways to help keep Microsoft Security Essentials your PC safe without compromising
Version: 4.4.0304.0
Capacity: 10,7 MB
Request: Windows 7/XP/Vista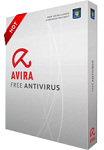 Publisher: Avira
Avira Free Antivirus 2016 Avira Free Antivirus is one of the free antivirus software is a lot of information to use , by supporting many advanced features to ensure safety before personal computers from Internet threats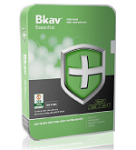 Publisher: Bkav
Home Bkav 2015 Bkav Home is free antivirus software of Vietnam , Bkav Home supports the free antivirus features Bkav ( BkavEngine ) , especially supports Self warning ( Auto Protect ) on all all Windows operating systems .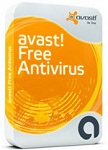 Publisher: Avast Software
Avast Free Antivirus 2016 , Avast Free Antivirus is an antivirus software completely free . Despite being a free software but Avast Free Antivirus features no less than the antivirus software free of charge .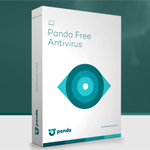 Publisher: Panda Security
Free Antivirus Panda ( Panda Cloud Antivirus ) , Panda Free Antivirus is based on Collective Intelligence program - a system that continuously detects , analyzes of viruses and other threats .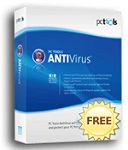 Publisher: PC Tool
PC Tools AntiVirus Free, With PC Tools AntiVirus you are protected against the most nefarious threats to access to your computer and your personal information . Surf the web without protection against the dissemination of the latest viruses and worms , such as Netsky , Mytob ...
Using Google for Searching...