Found 16 application with keyword key....

Publisher: Unikey
.2 RC4 Unikey - Unikey Vietnamese Percussion newest , easiest to use for your computer , download and use completely free on taiphanmem.com.vn
FREE

Free

4,128

downloads

Publisher: Spyrix
Microsoft Security Essentials ( 64 bit) - Vietnamese version , Microsoft Security Essentials provides features for real-time protection for home computers or computers in your small business against viruses , spyware and other malicious software .

Publisher: Andrej Koch
Virtual Keyboard , you need text editor with the language that your computer does not have keyboard support available as Russian, German , France , Italy , Spain , Portugal , Turkey , U Krai Na ...

Publisher: Drewsoft
Keyshifter MP3 , MP3 KeyShifter With software , you can make a file generated accompaniment higher or lower , faster or slower , consistent with their voice to sing along ( and burn them into one audio CD if want ... )
TRIAL

Trial

755

downloads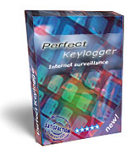 Publisher: BlazingTools Software
BlazingTools Perfect Keylogger Perfect Keylogger application helps users to monitor and track all activities that occur on your computer very effectively . With it , they can record the keystrokes were typed , the URL is entered , the program or the application is open .
Version: 1.68
Capacity: 643,8 KB
Request: Windows XP/Vista/7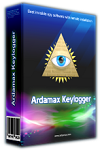 Publisher: Ardamax Software
Ardamax Keylogger , Ardamax Keylogger is a useful tool to support users to record keystrokes and user activities on your computer, then save it to an encrypted log file .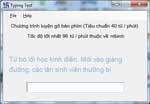 Publisher: Phan Thanh Nam
Typing Test , Most typing training software support only English , and can not be written option want to practice typing. But Typing Test is a good solution for typing Vietnamese practice .
Version: N/A
Capacity: 213 KB
Request: Windows, .Net Framework 2.0

Publisher: Hoàng Chiến Thắng
VTKey , compact size , with basic functionality , adapt to all applications on Window ...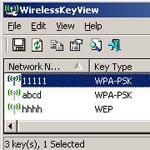 Publisher: NirSoft Freeware
WirelessKeyView , WirelessKeyView recovering wireless network keys ( WEP / WPA ) stored in your PC via the Wireless Zero Configuration service of Windows XP and WLAN AutoConfig service of Windows Vista .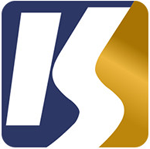 Publisher: QFX Software
KeyScrambler Personal encrypts your keystrokes in a wide variety of supported programs, so you can avoid tracking by keylogging software
Using Google for Searching...