Found 11 application with keyword utility....

Publisher: Don Ho Homepage
Notepad ++ is a text editor for free programming language , support many different programming languages ??such as ASP , PHP , Java , C # , Python , Jsp . Download Notepad ++ source code editor for programming languages ??, programming useful for Notepad ++ Vien Trick Or

Publisher: Geza Kovacs
UNetbootin USB Boot tool creates multifunctional , allowing create bootable USB drive to install the operating system such as Ubuntu Linux common , Readhat , Fedora , Centos ... With UNetbootin to install Linux on a simple USB now more than ever!

Publisher: AusLogics
Auslogics Disk Defrag , Auslogics Disk Defrag is a program for those who use computers with large hard disk . Although Windows comes with defragmentation functions , but when performing the defragmentation on large hard disks , it proved to slow

Publisher: Chrome Downloader
Downloader for Google Chrome , Google Chrome Downloader is the extension on , it was pretty simple design and user friendliness . With download speeds 9 times faster , support users to quickly download all the files from multiple websites online

Publisher: Audacity Developer Team
Audacity , Audacity is a free software that can be used to record voice or music , or to edit music tracks , sound mixing and also to clean up the problem recordings as background noise
Version: 2.1.0
Capacity: 21,2 MB
Request: Windows 2000/XP/Vista/7/8
Search More: Audacity , audio editing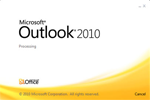 Publisher: Dyntech CC
Outlook Tracker , Tracker Outlook 2010 is an advanced utility for Outlook , makes it easy to integrate contacts , tasks , and calendar events . As this is the utility for Outlook 2010 so it only supports Outlook 2010 machines are installed .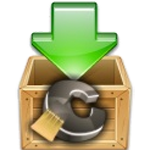 Publisher: SingularLabs
CCEnhancer ( CCleaner Enhancer ) , is the new name for CCEnhancer CCleaner Enhancer - a small tool which adds more than 1,000 new application program CCleaner to help computer users to clean effectively and thoroughly .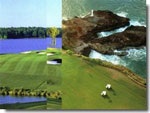 Publisher: Extreme Internet Software
Endless Slideshow Screensaver, Endless Slideshow Screensaver is a totally free application , created to help users quickly change the screen waiting for the computer .
Version: 1.6
Capacity: 3,2 MB
Request: Windows XP/Vista/7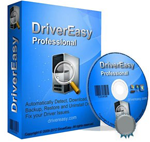 Publisher: DriverEasy
DriverEasy , DriverEasy the automatic application discovery, backup drivers installed on your computer and download and install the missing driver . With the support of more than 8,000,000 database driver , DriverEasy will ensure all drivers on the computer are updated to maximize performance cheek

Publisher: HYBRIDWEB de
FLV Media Player, FLV Media Player is a free application supports user to watch movies and listen to music very easily.
Using Google for Searching...