Found 103 application with keyword windows 10....

Publisher: Naver
LINE for Windows, LINE is a messaging app, and free calling, multi-function with improved interface for Windows PC.
Version: 4.6.2.933
Capacity: 24,7 MB
Request: Windows XP/Vista/7/8
Search More: LINE, LINE Download

Publisher: StumbleUpon
the Internet brings the worlds first to know what you like, need and create great surfing experience possible,StumbleUpon for Windows 8

Publisher: Microsoft
Windows Media Player 11 is an application for playing and managing multimedia files on the Windows operating system.
Version: 11.0.5721.5230
Capacity: 24,5 MB
Request: Windows XP/Vista/Server 2008

Publisher: Sergio Pedri
OneLocker for Windows 10 is password management applications support powerful computing devices,tablets and phones running Windows 10, w10 mobile, wphone 8.1

Publisher: Microsoft
Windows Live Messenger 2012 is the new version of MSN Messenger software brings all the features earlier and with great new features.

Publisher: SvaGames
Windows 10 Cyclopsy is a free puzzle game where the players task is to rescue the monster one eye from being frozen by the evil king.

Publisher: Teamviewer
Teamviewer free download for windows 7 teamviewer free download software teamviewer full version free download download latest teamviewer 64 bit 32 bit rofessional

Publisher: Teamviewer GmbH
TeamViewer application in XP is powerful as ever before, and is capable to perform many functions and abilities.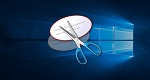 Publisher: OS
Download snipping tool windows 7, Snipping Tool++ online is a free and simple application which enables users to take a screenshot. Free download snipping tool windows 10, 7, 8 simple for your computer
FREE

Free

4,411

downloads

Publisher: Apple
iCloud for windows is a service developed by Apple, iCloud for cloud computing that helps users store and access all data synced by Apple devices to synchronize data between devices. iOS, OS with PC.
Using Google for Searching...