Found 103 application with keyword windows 10....

Publisher: Rovio
Angry Birds Star Wars , Long time ago, in a galaxy far, far away ... a group of desperate rebel birds against major threats : Pigtroopers evil empire .
Version: 1.2.0
Capacity: 75 MB
Request: Windows XP/7/8
TRIAL

Trial

490

downloads

Publisher: Black Mesa Modification Team
Black Mesa , Black Mesa is a remake of Half-Life is made by fans of the series based on the Half-Life Source Engine .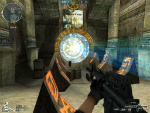 Publisher: Smilegate Entertainment
Cross Fire , Crossfire is an online game and tactical allies , shooting in first-person view . This is Game Casual Game category , not based on existing plot .

Publisher: IceFrog
Warcraft III - DotA Allstars Map AI , Warcraft III is the third version of the series game real time strategy Warcraft by Blizzard Entertainment developers. DotA Allstars Map AI is a one of the Warcraft III map and become immortal monument in the world of e -sports .
Version: 6.67b
Capacity: 6,9 MB
Request: Windows NT/2000/2003/XP/Vista/7
Search More: Warcraft 3 , Warcraft III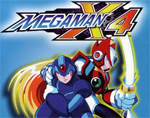 Publisher: CAPCOM
Mega Man ??, This is the 4th version of the action game series Mega Man ??fame. Players will continue the adventure and destroy the evil Sigma names with two characters are the familiar X and Zero .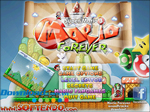 Publisher: Softendo
Super Mario 3 : Mario Forever , the same guy dwarf Mushroom Mario rescue Princess Peach from the clutches beautiful evil dragon army and evil Bowser Koopa in the new version of the classic game type situation .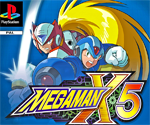 Publisher: CAPCOM
Mega Man ??, Megaman X5 is the 5th edition of the series robots aka Megaman Rockman . With a new and edgy sound , Megaman X5 promises to lure you into the exciting adventures of two heroes Reploid X and Zero of us .
Version: X5
Capacity: 135 MB
Request: Windows NT/2000/2003/XP/ Server 2003/ Vista/7
Search More: Megaman X5 , Mega Man X5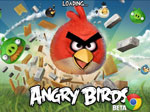 Publisher: Nhieugame.com
Game Angry Birds , Angry Birds is a familiar name in the mobile gaming world. Currently you can experience this exciting game right on your computer with the Chrome Angry Birds .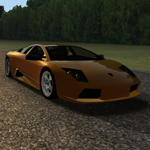 Publisher: Ruud van Gaal
Racer , Racer is a racing simulation game for free , using physical effects of the real car to create the sense of reality . If you are taking the wheel or hand press with vibration , it will reflex and jerk your joystick .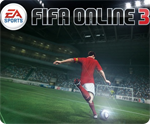 Publisher: Electronic Arts
FIFA Online 3 , FIFA Online 3 is the first version of the series next popular football simulation world . FIFA Online 3 gives great opportunity for the fans to be immersed in the worlds top games right on your computer .
FREE

Free

1,062

downloads
Using Google for Searching...