ZALO FOR IOS - SHOUTOUT FREE LOVE ON THE IPHONE / IPAD
Zalo for iOS is a new type of messaging applications and connecting premier community for mobile users Vietnam. Zalo are provided free for iPhone, iPad and iPod Touch.
Download free for Android Zalo
Zalo Download Free for PC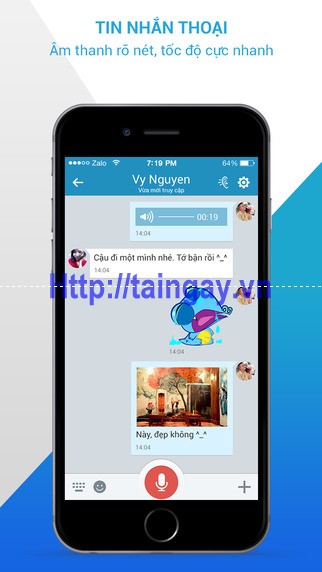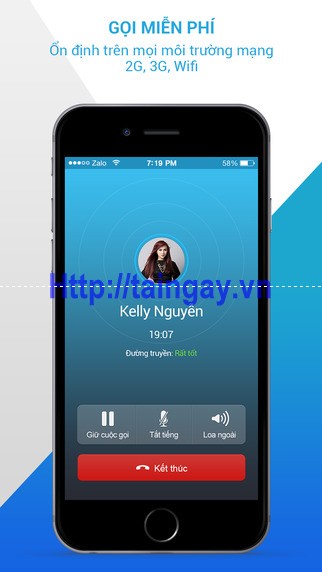 Free video call with Zalo
FREE MESSAGING APP ZALO NOTHING SPECIAL?
Speed ??super fast messaging, you always receive notification when new messages even when the app is not open.
Express feelings with emoticon and hilarious animations.
Messages with quality speech compression clear sound, no noise, no distortion.
Connecting you with interesting people around where you live.
Chat with your friends, send group messages in simple contacts (Instant Messaging, SMS, Voice, Photo, Games).
Connect with friends around where you stayed in.
Share those moments instantly with family and loved ones.
No registration, integration with social networks (Zing, Facebook, Yahoo, Google).
Safety and privacy.
Ability Burglar account, share photos in the library, share the link in your browser.
Support account deletion feature.
Compatible with iPhone 6 / iPhone 6 Plus.
Note: ?The application is designed Zalo optimized for 3G network infrastructure and servers located in Vietnam should speed faster messaging foreign applications: Instant, Viber, LINE, Kakao Talk, Skype, Facebook , WeChat, Yahoo, meet up.