Found 1 application with keyword KMPlayer....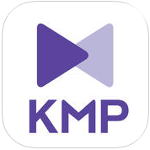 Publisher: PandoraTV
IOS KMPlayer , KMPlayer is an application for iOS multimedia player on the most popular mobile with hundreds of millions of users worldwide. With KMPlayer , users can watch video , watch high-quality movie experience with smooth and stable .
FREE

Free

1,691

downloads
Using Google for Searching...