Found 19 application with keyword chat app for iOS....

Publisher: Facebook
Facebook Messenger for iOS, Facebook Messenger for iOS messaging app is free for devices iPhone, iPad and iPod Touch.
FREE

Free

1,412

downloads

Publisher: Yahoo
Yahoo! Messenger for iOS, Yahoo, one of the software manufacturer with a presence on the iPhone has continued to improve Yahoo Messenger apps for popular smart phones from the "apple".
Version: 2.2.8
Capacity: 18,8 MB
Request: iOS 4.0 or later
FREE

Free

1,151

downloads

Publisher: MicroGame
Ola for iOS, this is the version that runs on the iOS platform applications Ola, fully supports the features of Ola mobile site, designed based on the particular experience only with seductive apple Apple .
FREE

Free

1,375

downloads

Publisher: Out Fit 7 Ltd
Welcome to the fascinating world of My Talking Angela! Angela girl cat is ready not just a pet, but also close friends with you and that you think how?
FREE

Free

2,979

downloads

Publisher: NAVER JAPAN
Line is considered the leading opponent of the famous app Viber call. This application allows users to make calls, free messaging and using the Internet connection.

Publisher: TangoMe
Tango for iOS, video calling application, instant messaging has the hottest free versions for devices iPhone / iPad / iPod Touch. Download Tango for iPhone, iPad, users can enjoy chatting with friends and relatives.
FREE

Free

1,020

downloads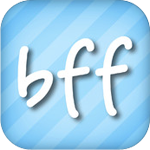 Publisher: FaceTimeBff
BFF for iOS Video Chat , Video Chat BFF for iOS gives users the devices iPhone , iPad or iPod Touch to experience a social network connecting users to add and totally free .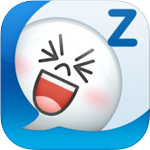 Publisher: iOS Apps CN
Zaloticon for iOS , is a repository for iOS Zaloticon emoticons , symbols stickers and funny chat , rich social networks Zalo .
FREE

Free

1,013

downloads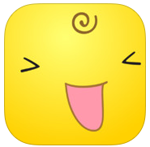 Publisher: SimSimi
SimSimi for iOS , iOS SimSimi is interesting chat robot applications on mobile devices , where you can chat with a virtual robot , teach it to answer questions and interact through dialogue fun .
FREE

Free

1,028

downloads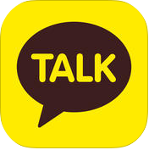 Publisher: Kakao
KakaoTalk for iOS , With LINE , Viber , Zalo , WhatsApp Messenger ... KakaoTalk for iOS is one of the chat service and free phone calls are the most popular today.
FREE

Free

2,767

downloads
Using Google for Searching...