Found 3 application with keyword Windows Phone Zing TV....

Publisher: VNG
Windows Phone Zing Mp3 Zing Mp3 music application is free with many outstanding features enables you to experience the most wonderful music on your mobile device
FREE

Free

3,148

downloads

Publisher: VNG
TV for Windows Phone Zing , Zing TV application for free video viewing , helping your mobile devices become a great entertainment device .
FREE

Free

1,724

downloads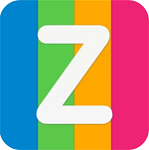 Publisher: Up Mobile Team
Zing Me for Windows Phone, Zing Me app for Windows Phone version officially launched with attractive features criteria
Using Google for Searching...