Found 1 application with keyword listen to high quality music on windows phone....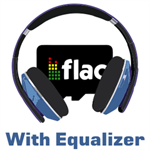 Publisher: Rainbow Serpent Software
FLAC player for Windows Phone SD , SD FLAC player application supports music file formats as source code losless FLAC . Please note, must have an SD card to store audio .
FREE

Free

1,147

downloads
Using Google for Searching...