Found 13 application with keyword action game....

Publisher: Rayark International Limited
Union Dead zombie killing game is new style is free for Android. Halloween is coming, download Union to experience Dead shooter extremely unique offline!
FREE

Free

1,123

downloads

Publisher: SQUARE ENIX Ltd
Lara Croft: Relic Run the action adventure game appealing style Free Temple Run for Android devices. Download Lara Croft: Relic Run and the beautiful Lara explore mysterious lands.

Publisher: MADFINGER Games
Unskilled zombie shooting game is attractive because manufacturers Madfinger famous game released for free for Android devices. Along download UNKILLED to destroy the zombies protect aggressive world offline.

Publisher: Noodlecake Studios Inc
Punch Quest is a fascinating action game free for Android devices, with simple gameplay, fun, Punch Quest will give you a great experience.

Publisher: Halfbrick Studios
Monster Dash is the action game for free shooter attractive for Android devices. With simple gameplay, spectacular graphics, Monster Dash will help you relieve stress effectively.
Version: N/A
Capacity: 77 MB
Request: Android 4.0.x and up

Publisher: 505 Games Srl
Download Terraria for Android, engage in role-playing action game built their own 2D world crowded gamers worldwide favorite on tablets and Android phones.
FREE

Free

1,038

downloads

Publisher: GIGL
Download Dragon Warlords for Android, youre ready to become a hero in the ancient world Adan in action strategy game online 3D charm and surprise or not?

Publisher: Mobage
Marvel War of Heroes for Android is the only official mobile game powered by the Marvel Universe, including characters such as Spider-Man, Green Giant, Ironman and other cult figures.
Version: N/A
Capacity: 8,2 MB
Request: Android 2.2.x or later

Publisher: Camel Games
Want to be a ninja and want to become a highly skilled ninja? Come to the game Ninja Go for Android phones.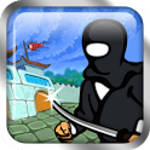 Publisher: Runsystem Corporation
Natra at mother (Legend of Kage) is one of the electronic game & most famous action at the 1980 Games attracted millions of players worldwide.
Using Google for Searching...