Found 3 application with keyword chicken shoot game....

Publisher: Betacom
Chicken Invaders 5 Halloween is characterized chicken shoot game Halloween mystery, horror being free for Android will give players new experiences.
Version: N/A
Capacity: 29 MB
Request: Android 2.3.3 trở lên
FREE

Free

1,209

downloads

Publisher: BETACOM
Chicken Invaders Series has long been a source of protein and very good entertainment. Blowing up monsters in space feathers need a story that accompanies it and Chicken Invaders did well in this field.
Version: N/A
Capacity: 27 MB
Request: Android 2.3.3 trở lên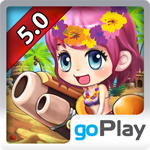 Publisher: VTC Online Southern
Teen Teen is online shooter game genre by coordinates with popular games such as Gunbound, Gunny super cute picture with navigation system combining Location Base Service.
Using Google for Searching...