SSI iBoard is one of the best stock market tracking applications available today and is trusted by many people. With the app you can easily capture the scoreboard to track even the smallest market movements. SSI iBoard provides users with a smart online trading system, through the screen you will clearly see all the parameters of the securities you own and quickly buy / sell with a few simple steps.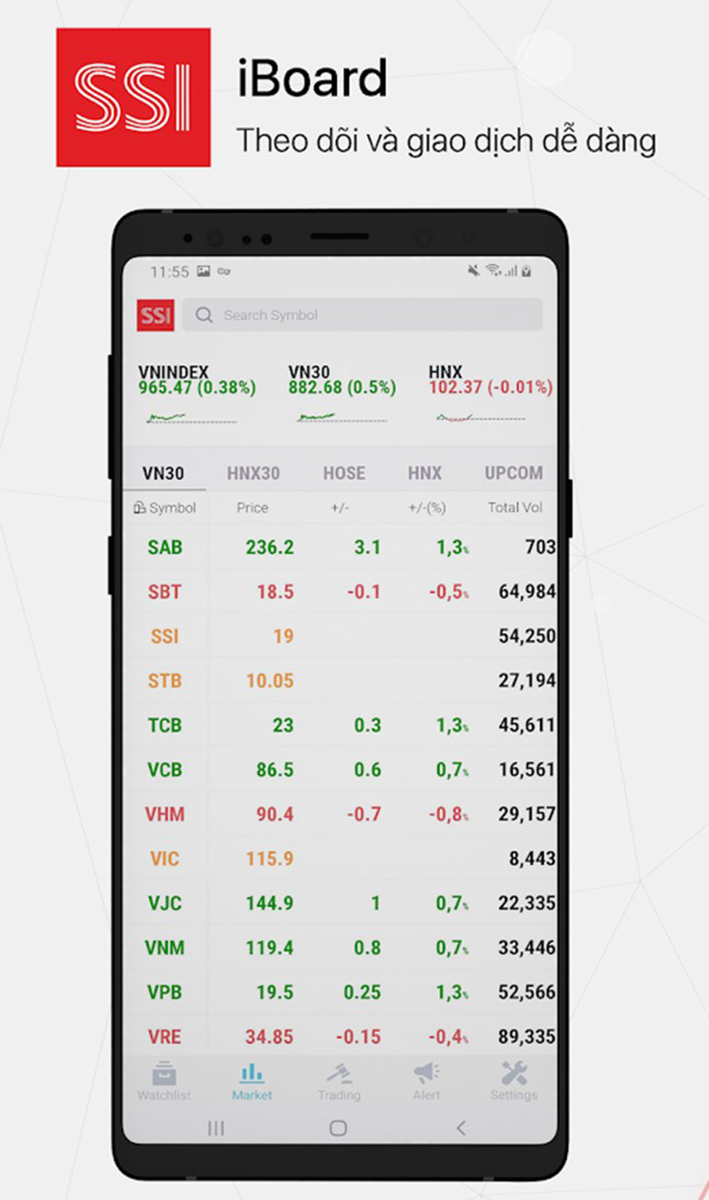 Some outstanding features of the application
Real-time data is updated quickly and is extremely stable.
Monitor trading fluctuations easily.
Trade with smart trading system.
Create alerts for stocks you are interested in.