Found 1 application with keyword SmartMyMap for iOS....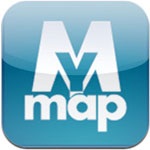 Publisher: TEKCIZ JSC
SmartMyMap for iOS , myMap provide users with a map on the phone . MyMap allows users to use the service : positioning , finding the service point , see the map , connect with friends ...
FREE

Free

1,142

downloads
Using Google for Searching...