Found 1 application with keyword iTranslate....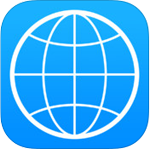 Publisher: Sonico Mobile
iTranslate for iOS , iTranslate app for iOS is free translation and multi-function on iPhone , iPad or iPod Touch . iTranslate written translation and translation support says , compiled by 90 popular languages ??, compiled on the App Watch and many other features .
FREE

Free

1,212

downloads
Using Google for Searching...