TO INTRODUCE
Soccer Stars for Android, football games are storming on android devices, and step into the dramatic match and became the most expensive striker planet, and begin now to speak of!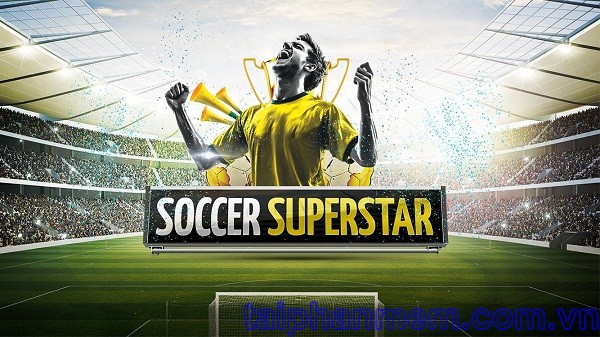 TAI GAME SOCCER STARS - FOOTBALL STAR GAME
Game football game is always attractive and attracted not only with the young god that even women who devote no less love for the round ball. Perhaps because owning a large loyal fan base that almost all football games are emerging earn yourself an enviable amount of players for the first time ex rookie, but attract children load terrorist or not depends very much on the play of each game. Soccer Stars right first appeared on Google Play has been rated as a rookie with powerful new gameplay, unique brings Gamers of the sport king the full novel experience.
Soccer Stars unlike the older brother's giant shadow on mobile village such as Real Football FIFA or owning an authentic simulation gameplay and vivid from the top players to the stadium or a professional coach, the soccer star game brings players a completely different experience. Join the game Soccer Stars players will have moments of relax extremely fun but equally exciting to participate in the football match full of drama, with simple gameplay and fantastic physical mechanisms fit with everyone from the young to the elderly. The players on the pitch will be simulated by the circle with logo flag or symbol of each team, each country, the player will interact directly on the screen with the kick, full pass-relief Workout. If you are a veteran hand ever experienced many different football games are getting used to the Soccer Stars for Android will be rather easy, even if you are new, please enter the learning experience through tutorials as well as the friction match with other competitors.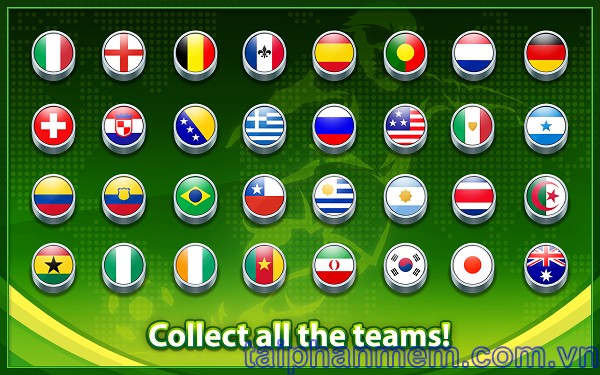 Soccer Stars for Android gives gamers the option to test each other's ability to finance itself, as well as compared with other players inthe singles match, played in a team or tournament . But not only challenged with rivals were randomized but gamers can alsocompeted with his friends (play offline) on the same equipment in the same game. Gamers can also customize your soccer star by collecting or recruit them from different clubs to his troops becoming stronger and more professional. Along competitive football star rating in the league clubs to international tournaments transnational, log in with your Facebook account personal and challenging your friends to show them where the legendary landing field real and bring trophy home!
THE MAIN FEATURE GAME SOCCER STARS - DOWNLOAD SOCCER STARS FOR ANDROID
Supports offline and online gaming with others.
Simple gameplay and fun suitable for everyone.
Designed physical mechanisms actually brought more vividly realistic experience, lively for gamers.
Online tournaments with other players worldwide.
Play offline with friends on the same device.
Gather the team and many kinds of gold cups in many different tournaments.