SketchPad, Let your imagination run wild. Unleash your creativity with SketchPad. Draw, illustrate, sketch, doodle, or scribble - the choice is up to you.
You can get started on your Sketch pretty much straightaway after the app is installed. No setup required. It's really that simple.
SketchPad is capable of working offline. However, sharing your Sketches with others might not work without a network connection. The Storage permission is required only to save your Sketches to your device.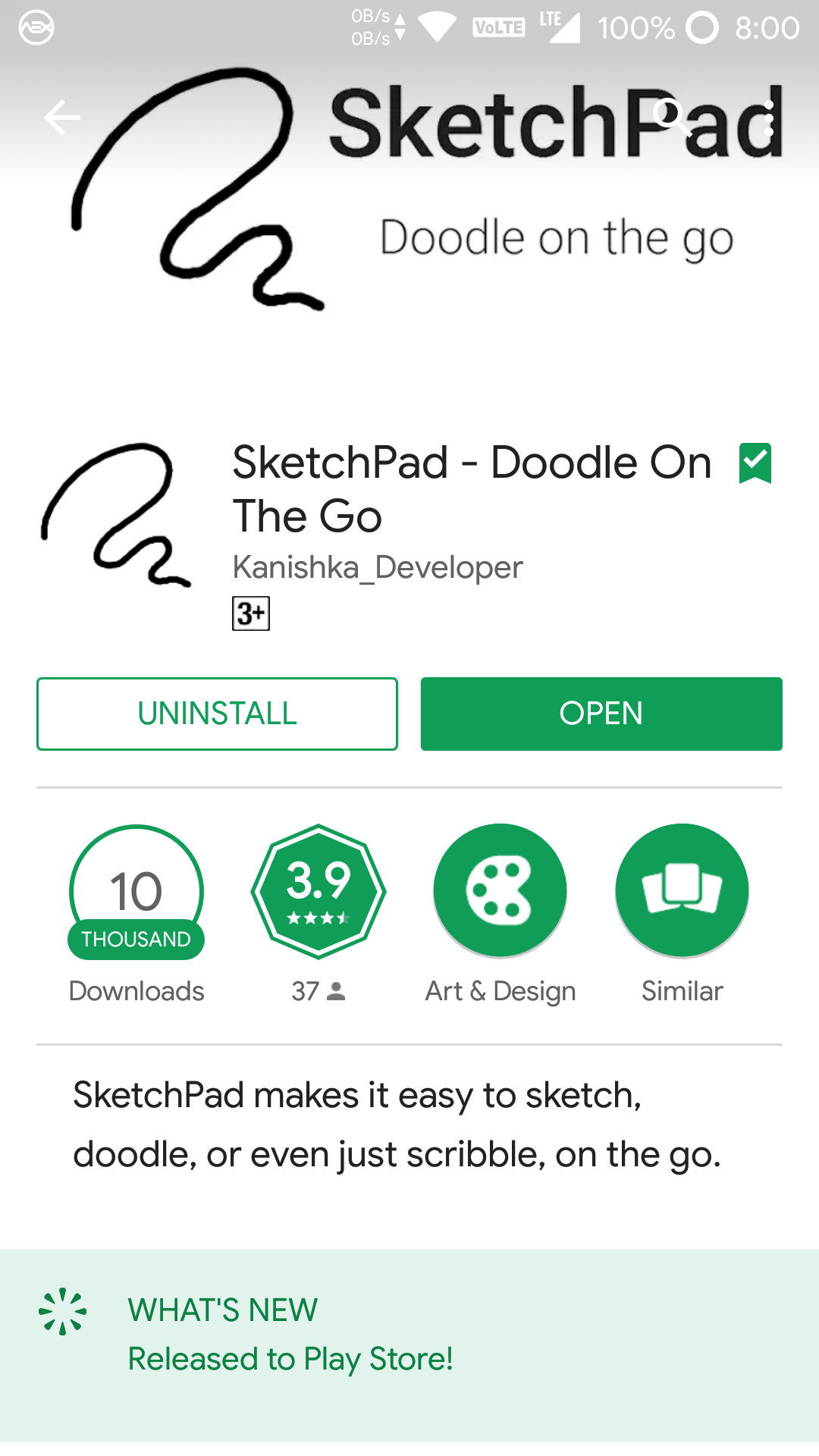 Features of SketchPad:
Simple UI

No ADs

No In-App Purchases

Customizable Brush Width with Instant Preview, for those bold strokes and fine details

Multiple ways to pick colors: Palette, Spectrum, and RGB Sliders

Unlimited Undo/Redo, because it's okay to make mistakes (still limited by device capabilities)

Optional Shake to Clear feature - just shake your device to clear the Canvas (requires accelerometer)

Export as PNG or JPEG image

Directly share image from SketchPad (automatically exports image to device).