VIETTV FOR WINDOWS PHONE - TV PROGRAM ON WINDOWS PHONE 8
VietTV are watching TV programs on Windows Phone 8. The application enables viewing of VTV channels, SCTV, local channels and foreign TV channels (mostly with Vietnamese subtitles). You may use possible with ADSL or 3G connection.
VietTV with simple goals and efficiently, we want to give you a pure Vietnamese software quality and efficiency.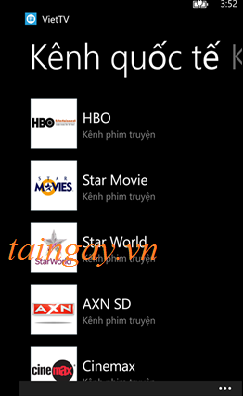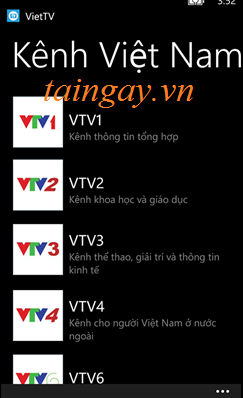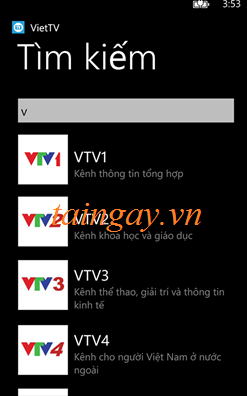 Vietnam TV HD is the app for free viewing online TV with 70 channels of HD channels in domestic and international cable TV, digital TV and in Vietnam with high-definition and high-speed, stable operation, in line with both 3G. Each channel offers daily broadcast schedule attached to user-scheduled monitoring facilities.
The application interface is simple and intuitive with the channels are divided into groups corresponding to content such as sports, movies, general, overseas. Practical experience shows that the speed of the connection and stream channels rapidly.
Number of SD and HD channels varies standards are constantly being updated more channels in the future is a strong point of application