VINAPHONE FOR WINDOWS PHONE TV - WATCH TV SERVICES ON MOBILE
Mobile TV is a service of VinaPhone mobile TV viewing. You can enjoy dozens of unique channels domestically and internationally as the VTV1 VTV3, HTV7, VTC ... while viewing the on-demand content such as Video Clip, Film, Music, Theatre Karaoke or sent to friends and relatives of Mobile TV package.
KEY FEATURES OF THE APP:
Providing multiple channels domestically and internationally.
View content on demand: Movies, music, video ...
You get 100% free freight GPRS / 3G when using Mobile TV service of VinaPhone.
Services can only be used when you turn on GPRS / 3G VinaPhone.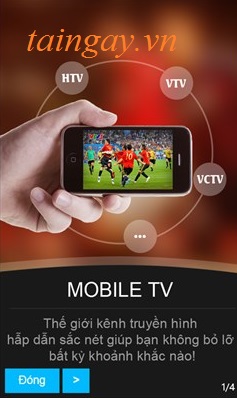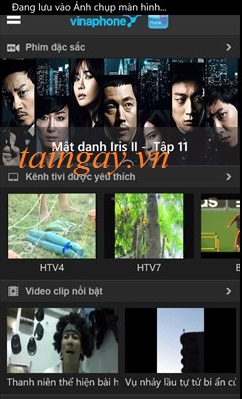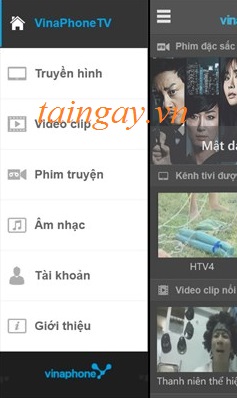 These movies featured the most fascinating story
VinaPhone TV for Windows Phone allows users to get all the information diversity will broadcast during the week. Include as movies, news bulletins, music shows, cartoons ... The content of the program has both domestic and international. Besides, VinaPhone TV for Windows Phone helps you hear knowledge of this program for free and anytime anywhere. Simultaneously with quality absolutely guaranteed, users will experience moments of entertainment is extremely comfortable and fun.
The main features of VinaPhone TV for Windows Phone:



- Access television channels VinaPhone
- Enjoy anytime channels
- Content of domestic and international
- All week schedules
- Quality assurance
- Search by date schedules