VNTV FOR WINDOWS PHONE - WATCH TELEVISION ONLINE APPLICATION
The first and only app today to help you keep track of Vietnam TV channels directly on your phone. With this app, you can choose the TV channels but also entertainment programs for you to relax after hard working period.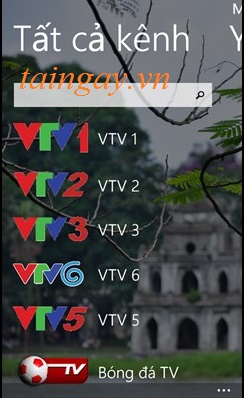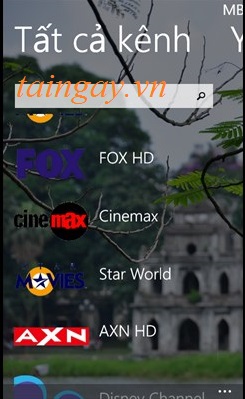 See the domestic programs and international
vnTV for Windows Phone app Vietnam Television channel access on Windows Phone. Users will know the detailed time schedule all days of VTV. You will not waste time to look up their favorite programs.
The application allows users to get all the information diversity will broadcast during the week. Include as movies, news bulletins, music shows, cartoons ... The content of the program has both domestic and international.
Besides, vnTV for Windows Phone lets you enjoy these programs for free and anytime, anywhere. Simultaneously with quality absolutely guaranteed, users will experience moments of entertainment is extremely comfortable and fun. The interface of Windows Phone vnTV designed for simple and user-friendly. You can access the broadcast schedule today. Or can search by date schedules.