DIAMONDS FOR IOS - FREE DIAMOND GAMES
We would like to introduce the game "Diamonds" has graphics and extremely beautiful effect with 3 game modes is extremely attractive.
Match the diamonds to have at least three members in line, you will score immediately. But it would be great if you put 4 diamonds to create Flame Gem (Diamond fire). The destructive power of fire is very large diamond, eat all the diamonds around it.
To eat the diamonds of the corresponding rows and columns create Gem Star (Diamond Star) if ratings were the same color diamonds have two lines intersect. Score will increase quickly.
Pro than when you are 5 diamond ratings in line, Hypercupe (Super Diamond) will be formed and eat all the diamonds with the same color on the table. Great for visual effects and shimmering sound.
Classic Mode: This is the type of play is infinite. You can set a record each day. Your record will be displayed on the chart Online.
Speed ??game mode: You have 60 seconds to complete the game with the highest score. Boots 5 series helps you to score more points. Please choose 3 types Boots to accompany the game. Skill game speed for the super geeks to stand the top spot in the rankings.
Play game mode: You'll be playing this game online with friends. Strategy and skill to win the opponent. This mode will soon be updated.
THE MAIN FUNCTION OF THE APPLICATION:
There are 3 types of games appealing.
Supports both phone and tablet.
Beautiful image, sound extremely lively.
Items in the game system are impressive.
There are online charts.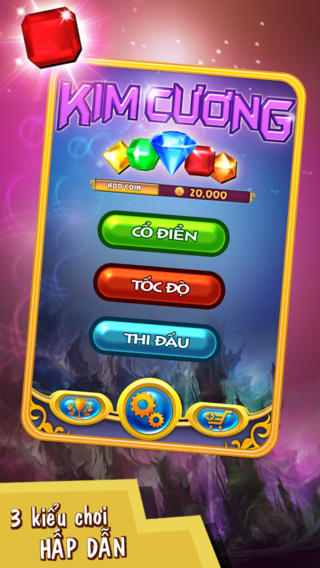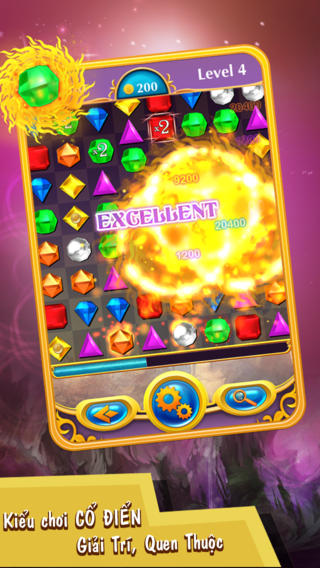 Game diamond with extremely attractive screens