GarageBand turns your iPad and iPhone into a collection of Touch Instruments and a full-featured recording studio — so you can make music anywhere you go. And with Live Loops, it makes it easy for anyone to have fun creating music like a DJ.
Use Multi-Touch gestures to play keyboards, guitars, and create beats that make you sound like a pro — even if you've never played a note before. Plug in a guitar or bass and play through classic amps and stompbox effects. Use a Touch Instrument, microphone or a guitar and instantly record a performance with support for up to 32 tracks. Use the Sound Library to download additional free instruments, loops and sound packs. And then share your song with friends and family.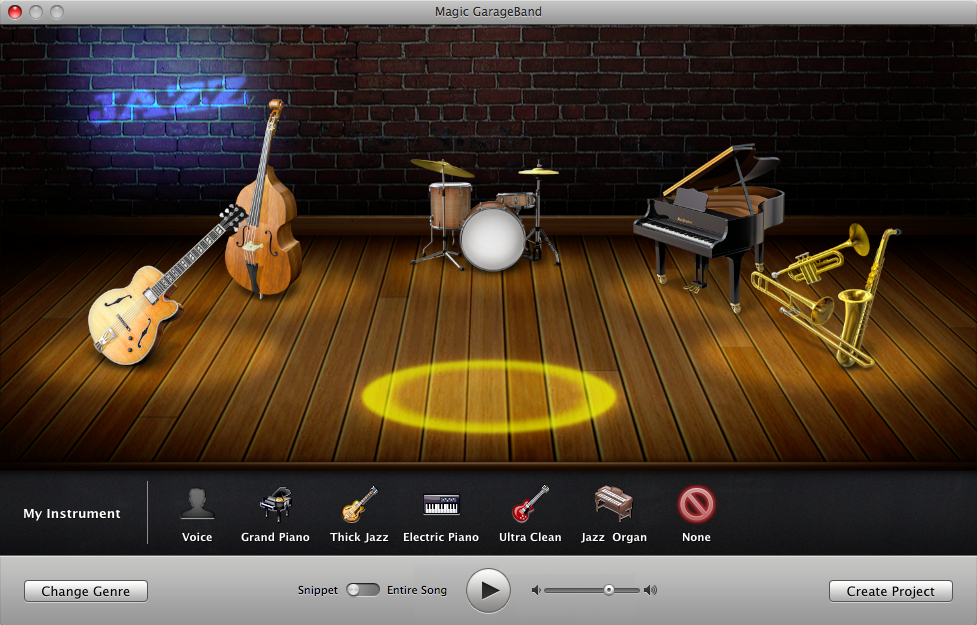 Feature of GarageBand:
Live Loops. Make music like a DJ
Use Multi-Touch to tap and trigger a Live Loop cell or group of cells
Create custom loops by recording directly into a cell using any Touch Instrument
Use Remix FX to perform DJ-style effects
Play your iPad, and iPhone, like a musical instrument
Play a variety of musical instruments on the innovative Multi-Touch keyboard
Play and record using the Alchemy Touch Instrument
Build grooves inspired by classic electronic drum machines with the Beat Sequencer
Download free instruments, loops and sound packs for GarageBand with the Sound Library
Capture any sound and apply studio-class effects.
Sound like a virtuoso with Smart Instruments
Play an entire string orchestra using Smart Strings
Perform with Chord Strips and autoplay using any keyboard instrument
Groove with a variety of Smart Basses using upright, electric and synth sounds
Strum chords or trigger autoplay patterns on an acoustic and electric Smart Guitar.
Create a song anywhere you go
Record, arrange and mix your song with up to 32 tracks using Touch Instruments, audio recordings and loops
Record any song section multiple times over and choose your favourite using Multi-Take Recording
Use professional mixing effects, including Visual EQ, Bitcrusher and Overdrive
Recording, mixing and exporting a song can be done at 24-bit audio resolution