Found 15 application with keyword HD TV Online....

Publisher: NCT Corp
Nhaccuatui for Windows Phone, streaming music app on Windows Phone Nhaccuatui is an application that supports music, videos NhacCuaTui.Com website . The application is currently only supported language Vietnam ....
FREE

Free

2,831

downloads

Publisher: HDViet
HDViet for Windows Phone, the app HDViet watch HD movies , HD TV online for free , including many genres : the TVB , of South Korea , affectionate , American drama , film notes , many television channels like star movie , star world , HBO , AXN , Discovery channel , channel Nageo , cinamax , SCTV ,
FREE

Free

2,314

downloads
Publisher: Help 14
vnTV for Windows Phone, the first and only app today to help you keep track of Vietnam TV channels directly on your phone . With this app , you can choose the TV channels but also entertainment programs for you to relax after hard working period
FREE

Free

1,510

downloads

Publisher: Việt Casino
Shoot feeding coins simulated game shooting game fish in supermarkets are causing storms on Android now has versions for Windows Phone with attractive new features.
FREE

Free

2,430

downloads

Publisher: Creative Mobile
Download free racing game for Windows Phone Online Nitro Nation and join the professional racing worldwide.

Publisher: Gamemost Studio
If you ever shoot game fishing enthusiasts in the supermarket, are not to be missed this fascinating game now on Windows Phone. This is a gentle game entertainment, with 3D graphics incredibly vivid.

Publisher: Blue Dragon Studio
Dragon Ball Online - Online RPGs with storylines and characters based on the popular Japanese manga Dragon Ball (Dragon Ball) associated with the childhood of many generations and still attract young present day. Join the world Dragon Ball Online and the view would have nh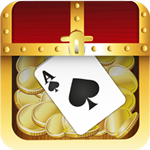 Publisher: Choi bai online
BigKool is a great entertainment system on mobile now. BigKool system not only includes the traditional folk games such as: Moving South, Ph?m, Three trees, Xam but also the modern game and intellectually identifiable as: Holy, Poker factors, Poker .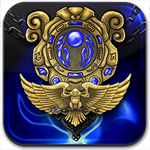 Publisher: Ocous Mobile
Age of Sorcery for Windows Phone is a mobile online game many players to build empires, a strategy game in a completely new level.
Version: N/A
Capacity: 16 MB
Request: Windows Phone 7.5/8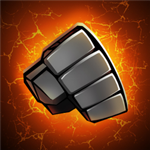 Publisher: 成都维动科技有限责任公司
Real-time strategy game online for Windows Phone 8. Windows Phone Star Conquer is for tactical combat game attractive.
Using Google for Searching...