Found 1 application with keyword Imuzik applications....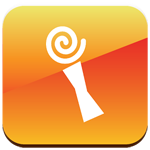 Publisher: Vega Corporation
Imuzik are trademarks music for mobile phones of Viettel. Using applications Imuzik, customers can enjoy the music and install ringback Imuzik Viettel from online music store giant, copyrighted, with high quality at anywhere, wherever.
FREE

Free

1,911

downloads
Using Google for Searching...