Found 1 application with keyword Search locations car repairs....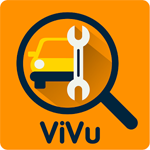 Publisher: VTC
Vivu for Android, Android is the app vivu to help the driver of the automobile, motorcycle quickly search site car repair, send the nearest vehicle.
Version: 1.0
Capacity: 5,4 MB
Request: Android 2.3 trở lên
FREE

Free

1,378

downloads
Using Google for Searching...