Found 2 application with keyword Automatic call recording....

Publisher: Appstar Solutions
Auto Call Recorder is a tool to automatically record a call on the mobile phone. You can record all calls or only those numbers not in your contacts.
FREE

Free

1,980

downloads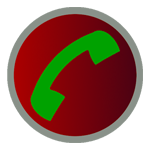 Publisher: Appliqato
Automatic Call Recorder for Android , Android s Automatic Call Recorder for call recording applications most efficiently with more than 50 million users worldwide.
FREE

Free

1,348

downloads
Using Google for Searching...