Found 1 application with keyword X plore file manager....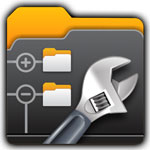 Publisher: Lonely Cat Games
X - plore file manager for Android , X - plore is a file management application for mobile phones , with a lot of functionality for the file system on mobile devices .
Using Google for Searching...