Found 11 application with keyword RPG....

Publisher: Rex
It has long been regarded as a custom map "holy medicine" maintain the vitality of WarCraft 3 even though the game itself was too light so long since Blizzard does not have any significant change.
FREE

Free

1,082

downloads

Publisher: Square Enix
Final Fantasy II , beginning the game as a group scene flying spacecraft , aboard an aircraft carrier leading the soldiers , in which a character wearing green armor , thats our main character ...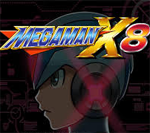 Publisher: CAPCOM
Mega Man ??X8 , Megaman X8 is the latest version in the popular series of Capcom game Megaman . Rated as the most successful version ever , X8 has presented a new face to the significant changes in functionality .
Version: N/A
Capacity: 2G
Request: Windows 2000/XP/Vista/7/8
Search More: megaman x8, megaman
TRIAL

Trial

212

downloads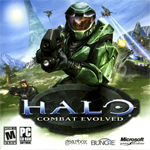 Publisher: Microsoft Games
Halo: Combat Evolved , Halo: Combat Evolved was the first release in a series of action RPGs famous Halo . Players will join the elite military force and fight, defend the Earth from alien invasion sawn .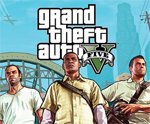 Publisher: Rockstar Games
Grand Theft Auto V , after a year of waiting finally Rockstar has released Grand Theft Auto V version for the PC . In the game, players will have the opportunity to experience life in modern America , and participated in the underground world of the notorious criminal hands .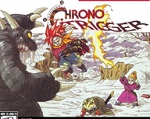 Publisher: Square Enix
Chrono Trigger , one of the legends of the genre of turn-based RPG Square Enix posted DS ...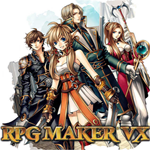 Publisher: Enterbrain
RPG Maker VX , VX RPG MAKER ( RPGVX ) is a dedicated tool for creating games RPGs (Role - Playing Games ) .

Publisher: Hunted Cow Studios
Eldevin is online RPG multiplayer, free. Join the thousands of other players to explore mysterious lands and immersive story of Eldevin impressive

Publisher: Bethesda Softworks
The Elder Scrolls II: Daggerfall, The Elder Scrolls II: Daggerfall is a famous role-playing game, the second installment in The Elder Scrolls series
Version: 1.0
Capacity: 148.7 MB
Request: Windows XP / Vista / 7/8 / 8.1 / 10
Search More: The Elder Scrolls II , RPG
FREE

Free

1,065

downloads

Publisher: Mad Otter Games
Villagers and Heroes is the multiplayer role-playing game, where gamers will experience the unique battle with monsters
FREE

Free

1,708

downloads
Using Google for Searching...