BEACH HEAD 2002 - GAME SHOOT ATTRACTIVE TANK
Beach Head 2002 game first person shooter and one of its successful Digital Fusion. In the game, players will have to single-handedly fight back the tanks, airplanes, and countless soldiers armed.
>>> You can consult and download other versions of the game: Beach Head Desert War
SOME NEW FEATURES IN BEACH HEAD 2002:
Weapons range from 50 mm machine guns to missiles heat
The large-scale airstrikes
Physical movement apparently true
Force attack at night with the support of lights and flares
Pictures troops are meticulously designed more
Act of true soldiers and "intelligent" more
You will receive support strikes from bombers B58
Actual weapons (M60 machine guns, 75 mm AT, Gattling ...)
System of enemy weapons including tanks MB78, Fuchs APC with turrets and missile launchers, Cobra attack helicopters, CH53 Shercoskys, F101 jet and transport aircraft C-130 Hercules ...
Visual effects and more realistic sound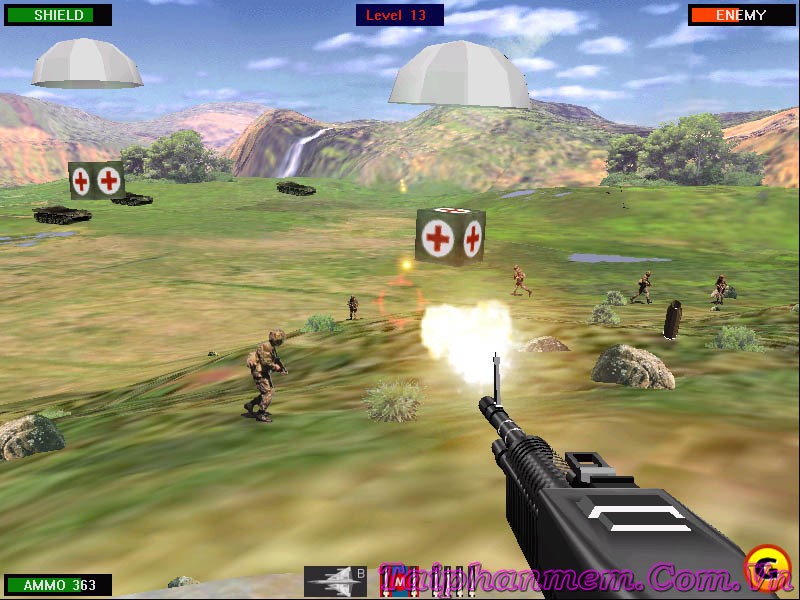 In the game, players are tasked entrenched in the previous one rushing attack of the enemy. You'll have to kill many enemy types including infantry, heavy tanks, aircraft equipped with missiles .... Initially, the enemy will appear sparse but gradually crowded and more difficult task in later stages. Even in some of the battles, enemies will come at you shoot east NEVER-ENDING.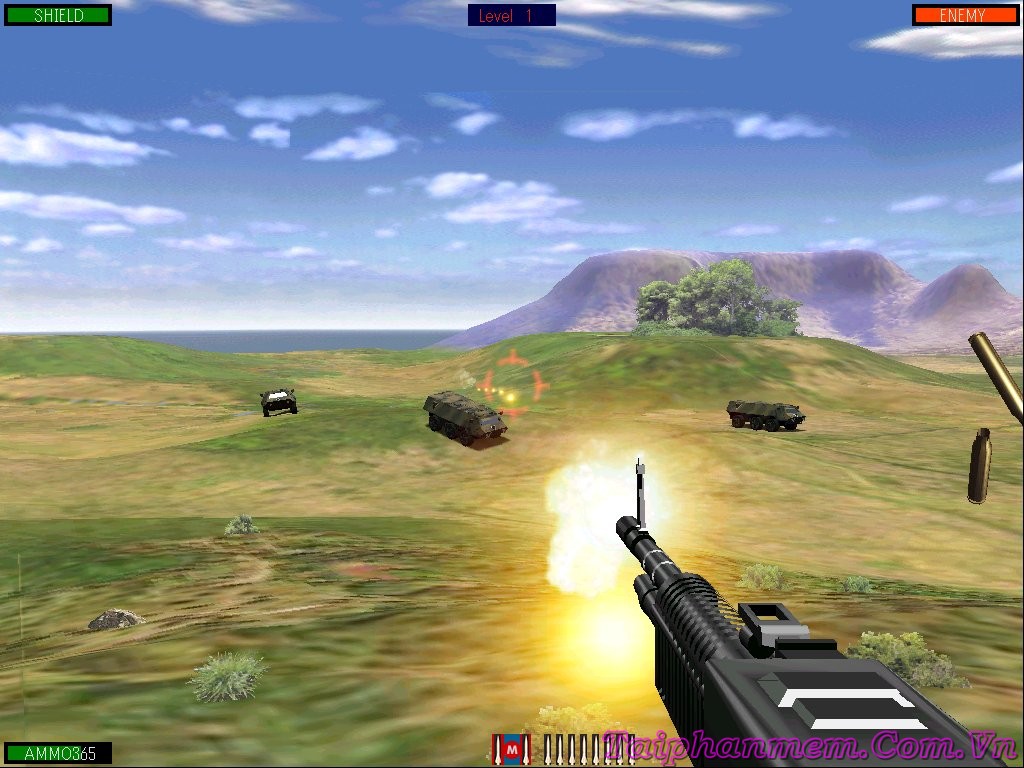 Compared with Beach Head 2000 , the 2002 version of content depth and more weapons to choose from. The fight takes place not only during the day but also at night, creating new experiences for players. In this screen, flares and lights ( searchlights, night flares ) are indispensable items. If not deft balance between the number of weapons equipped than the amount enemy, players will be hard to resist. Also, you should pay attention shoot enemy supplies drop from a plane.
Gameplay is calculated as real time, every day a mission. Sometimes you have to fight the enemy in the dark or at night can also combat the scorching sun at noon.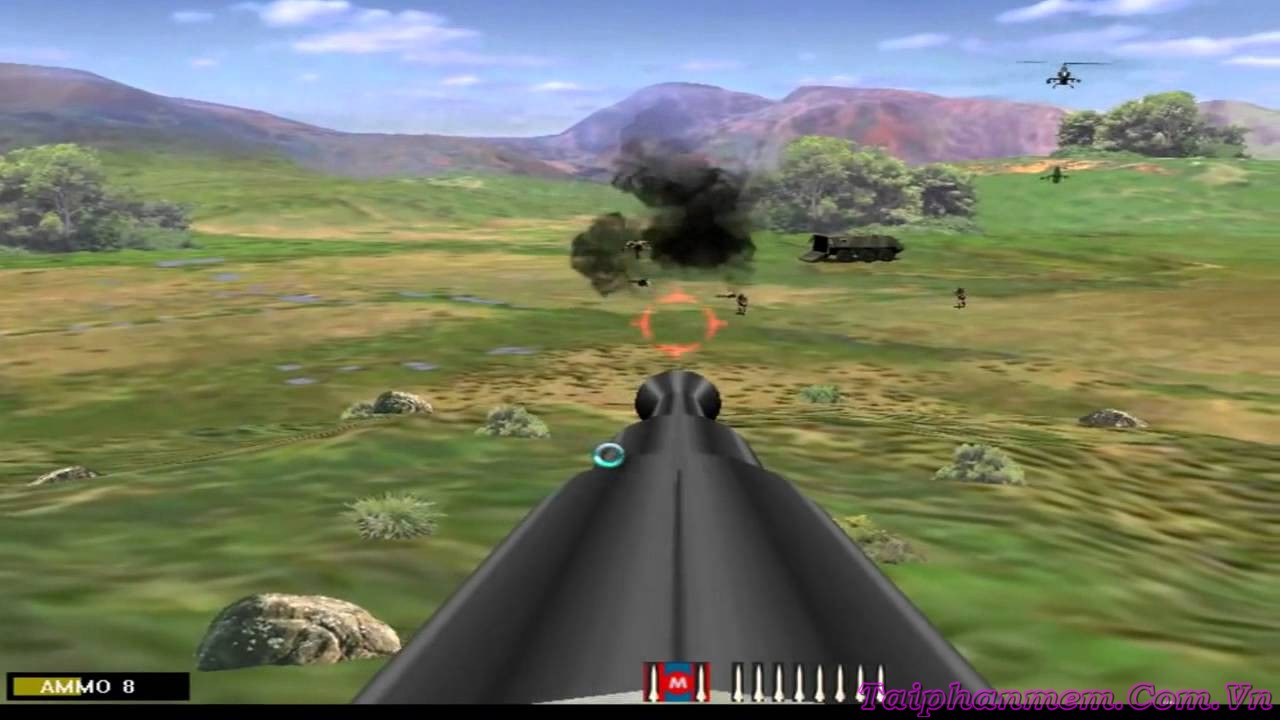 SOME BASIC KEYBOARD COMMANDS IN BEACH HEAD 2002:
Spacebar: Switch weapon
A: Adjust mouse
M: Fires Missile
F: Fires flares
B: Attack airstrikes
G: Choose Pistol
S: Turn on / off sound
SOME CHEAT CODES AND SHORTCUTS IN THE GAME:
[1] The bullet Unlimited
[2] or 12345: Immortalized
[+] Clear screen
MINIMUM SYSTEM REQUIREMENTS:
CPU: Pentium 350MHz
Operating System: Windows 95/98 / Me
64MB RAM
90MB free hard disk space
DirectX compatible sound card
16MB DirectX(r) compatible video cards
More information about Beach Head 2002
Beach Head 2002 is considered as an upgraded version of the game Wonderful tanks destroy Beach Head 2000 with improvements in mission, weapons, techniques of physical movement ... Despite the cons Beach Head 2002 but is still a shooter or action game, due to the people who love this genre try.
Advantages of the game Beach Head 2002:
Additional new weapons
Add duties at night
Al smarter enemy
Capacity Light
The downside of the game Beach Head 2002:
The graphics have not improved much compared to the previous version
The task remains monotonous