Download Zalo - Chat, messaging, calls to you on every side
Zalo chat software, multi-platform messaging. Users can use Zalo on Android, iPhone, iPad, or Windows Phone. Zalo download for PC immediately to message and chat with friends right on the desktop. Recently, VNG Online have launched the first version for the Windows platform with many features quite useful.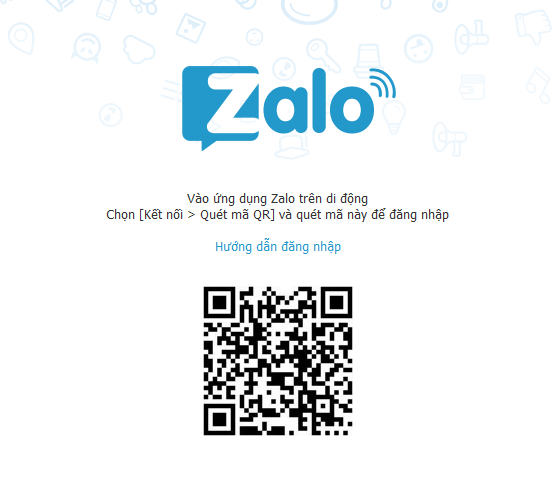 After the success of Zalo for Android and iOS, vendors hope Zalo for Windows also will have similar success. With Zalo for PC, users can talk unlimited with friends to experience instant messaging and very stable. The Windows version also supports users to sync their conversations on the mobile device so you do not miss the moments of fun even without computer or your phone with you.
Now download chat software, free messaging Zalo for Windows to share exciting moments with friends and loved ones.
New features of Zalo updated PC
Instant messaging, stable
Huddle Unlimited
Asynchronous messaging with phone
Compatible with Windows XP, Windows Vista, Windows 7, Windows 8
Zalo installed on the computer
The request should include:
Zalo's installer on your computer.
Step 1: Download and install on your computer Zalo here, Zalo download for windows. You proceed with the installation normally and start the application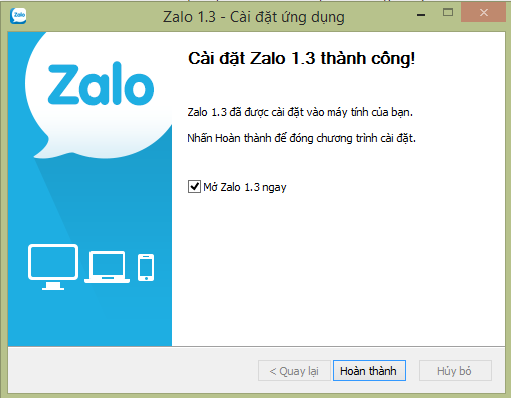 Step 2: Scan the QR code synchronize contacts, messages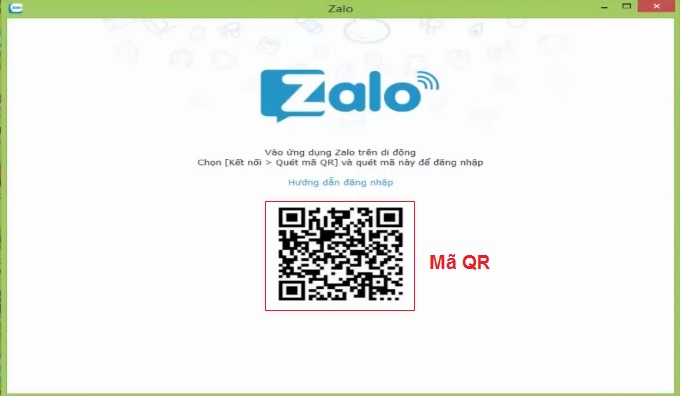 After booting the computer Zalo finished, the program asks you to scan the QR code to login and synchronize contacts, messages.
On devices (Here I use an Android phone) you log in Zalo, then on Connect, select Scan QR code. Now the phone screen will appear to function like photography, you put the phone to the QR code displayed on the computer screen, the phone will automatically scan the QR code for you.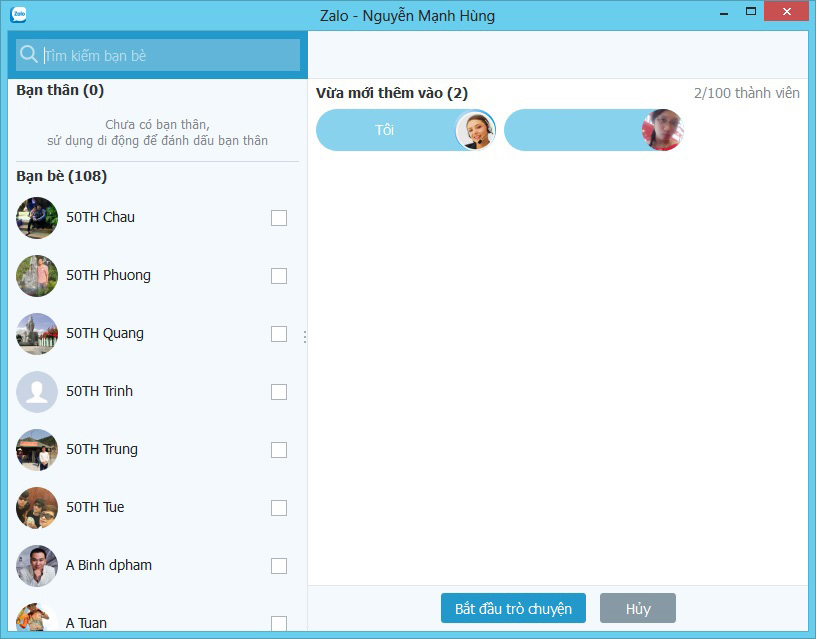 Then notice your appearance you like to sign on device called XXYY (XXYY is the name of your computer), select Yes (YES). Return to the computer screen and wait a few seconds for the computer to sync your friends list, messages on the computer.
This process is finished you can use normal computer Zalo. Currently we test the functionality in this version only messaging functions, like on a mobile device.