Found 1 application with keyword WinSCP....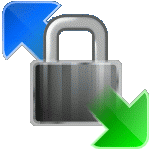 Publisher: Martin Prikryl
WinSCP , WinSCP help users to download data up Server or download the data from the server to your computer quickly and safety . This utility is SFTP , FTP Client is free for the Windows operating system . In addition, users WinSCP provides file management features effectively .
Version: 5.7.4 Build 5553
Capacity: 5,5 MB
Request: Windows XP/Server 2003/Vista/Server 2008/7/8/Server 2012
Search More: WinSCP , download WinSCP
Using Google for Searching...