Found 1 application with keyword iTools....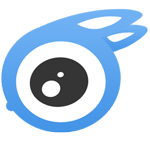 Publisher: Thinksky
iTools , iTools is a tool to assist users to iPhone , iPad and iPod Touch manage multimedia files , iBook , photos and other documents easier than ever . Allows users to perform data backup operations , copy music , pictures, videos quickly .
Version: 3.2.1.5
Capacity: 19,4 MB
Request: Windows XP/Vista/Server 2003/7/Server 2008/8
Search More: iTools , iTools for windows
Using Google for Searching...