Found 1 application with keyword monitoring....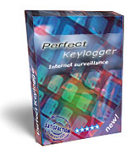 Publisher: BlazingTools Software
BlazingTools Perfect Keylogger Perfect Keylogger application helps users to monitor and track all activities that occur on your computer very effectively . With it , they can record the keystrokes were typed , the URL is entered , the program or the application is open .
Version: 1.68
Capacity: 643,8 KB
Request: Windows XP/Vista/7
Using Google for Searching...