Found 2 application with keyword track....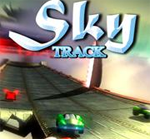 Publisher: Media Contact LLC
Sky Track, feeling bored and tired when entering the race with limited speed and not satisfy your speed dream will become past once set foot in the Sky Track ( ST ) ...

Publisher: Lê Cao Minh Thành
VietBandwidth , VietBandwidth ( VB ) will help you monitor traffic download, upload and manage , calculate the amount to pay for the Internet connection for each package that you use as MegaVNN of VNPT , Viettel , FPT ... one way simple and effective .
Version: 4.1
Capacity: 907 KB
Request: Windows NT/2003/XP/Vista/7
Search More: VietBandwidth , track
Using Google for Searching...