Found 2 application with keyword upload....

Publisher: FileZilla
FileZilla Client, FileZilla is an open source FTP application is useful for anyone looking to a solid tool to handle converting files via FTP protocol.
Version: 3.12.0.2
Capacity: 6 MB
Request: Windows XP/Vista/7/8
Search More: data transfer, upload
FREE

Free

1,533

downloads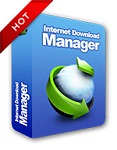 Publisher: Tonec
IDM Internet Download Manager , In this latest version of IDM to help improve the ability to capture video link on the browser Firefox , Chrome , Coc Coc , Microsoft Edge and SeaMonkey , as well as support new video formats on the web page Streaming Video.
Version: 6.25 Build 9
Capacity: 6,4 MB
Request: Windows XP/Vista/7/8/8.1/10
Search More: IDM , faster downloads
Using Google for Searching...