KMPLAYER FOR ANDROID - MULTIMEDIA PLAYER FOR ANDROID
KMPlayer is an application for Android music player, video playback high quality and totally free on Android devices.Now you can comfortably watch movies ton boom, hear lyrical songs deep right on your mobile phone.
After a long wait, finally Kmplayer mobile version has appeared on the Play Store app store, the program is design optimized for smartphones and Android tablets. KMPlayer appear in 230 countries worldwide and is localized to 36 languages ??different.
You can download KMPlayer for other platforms here:
NEW FEATURES IN VERSION 1.6.2 UPDATE:
Update the player.
Connect KMP bug fixes.
Other minor bug fixes.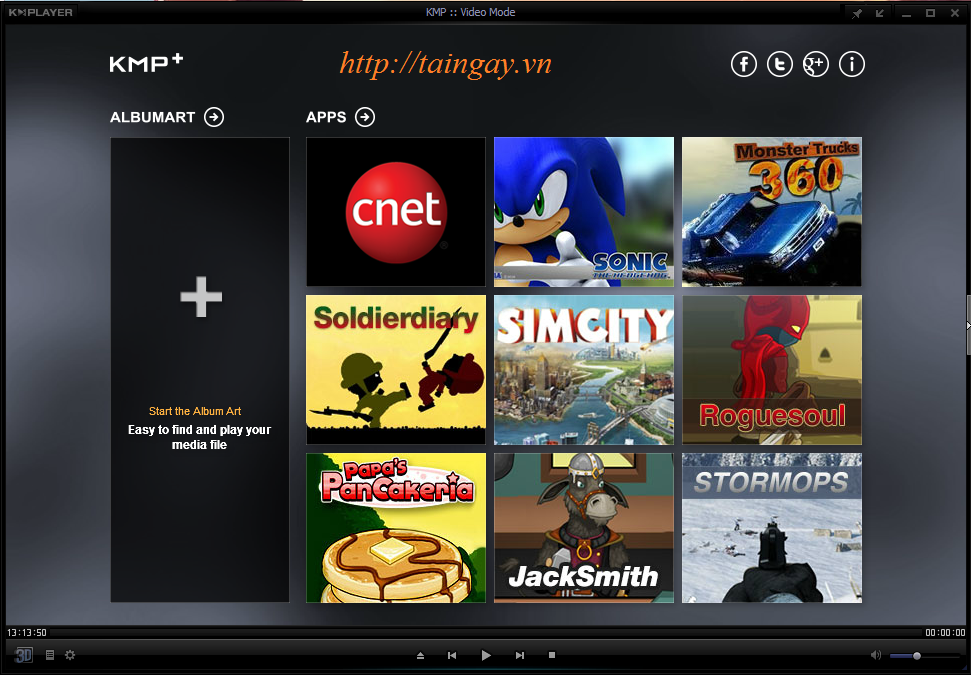 Interface simple to use
KMPlayer for Android does not require individual coding , so it can be found most easily file. The entire multimedia content is displayed on a simple user interface, with features necessary as rename files or comprehensive data management.
KMPlayer for Android stand out from the other multimedia player thanks to features and many other useful functions, music player and video is the best on the market today!
The file formats supported: 3g2, .3gp, .3gp2, .3gpp, .amv, .asf, .avi, .divx, DRC, .DV, .f4v, .flv, .gvi, .gxf,. iso, .m1v, .m2v, .m2t, .m2ts, .m4v, .mkv, .mov, .mp2, .mp2v, .mp4, .mp4v, .mpe, .mpeg, .mpeg1, .mpeg2, .mpeg4, .mpg, .mpv2, .mts, .mtv, .mxf, .mxg, .nsv, .nuv, .ogm, .ogv, .ogx, .ps, .rec, .rm, .rmvb, .tod, .ts , .tts, vob, .vro, .webm, .wm, .wmv, .wtv, .xesc.
Codec h? tr?: MPEG-1/2, DIVX (1/2/3), MPEG-4 ASP, DivX 4/5/6, XviD, 3ivX D4, H.261, H.263 / H.263i, H.264 / MPEG-4 AVC, epak, Theora, Dirac / VC-2, MJPEG (A/B), WMV ½, WMV 3 / WMV-9 / VC-1 1, Sorenson 1/3 (Quicktime), DV (Digital Video) , On2 VP3/VP5/VP6 Yes , Real Video 1/2 , Real Video 3/4
Supported devices: Android 4.0 or higher.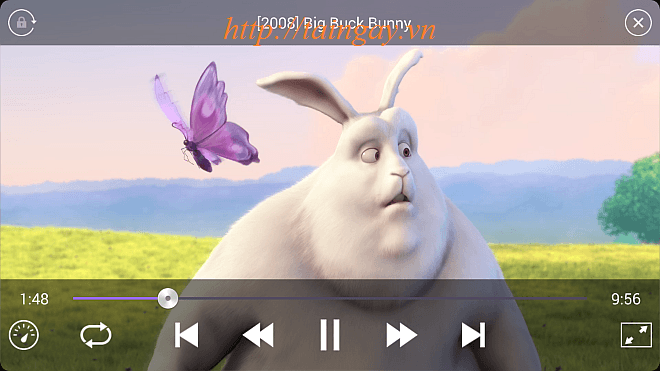 Sharp images with KMPlayer
KEY FEATURES OF THE APP FOR ANDROID KMPLAYER
Management of multimedia library: files on the device and memory cards are easily searchable.
Correction feature: extensions of multimedia files and folder names are arbitrary editing, allow delete, create and move easily.
Speed ??video: enables deceleration or acceleration video player (0.5x ~ 4.0x times the normal speed).
Play music and video stored in the Camera Roll (see video filmed by mobile devices).
Optimized screen ratio.
Lock or unlock the screen.
Use gestures to playback, fast forward, and adjust volume.
Video will be continued from the pause position.
See previous file or next.
Smart Sorting files: files created by date, name, favorite content, size ...