POWERDIRECTOR - VIDEO EDITOR FOR ANDROID - APPLICATION OF PROFESSIONAL VIDEO EDITING ON ANDROID
Android is a software PowerDirector for video editing professional CyberLink.com publisher, provided free for Android users.
PowerDirector is a video editing application has won many awards for the photos and videos to a variety of platforms from PC to phone and Android tablet. It is considered as one of the video creation tool, powerful video editing market, PowerDirector will give you the ability to create simple video but extremely exciting and full of surprises. You can import video, edit video, add effects and titles to video and HD video output directly to Facebook or YouTube .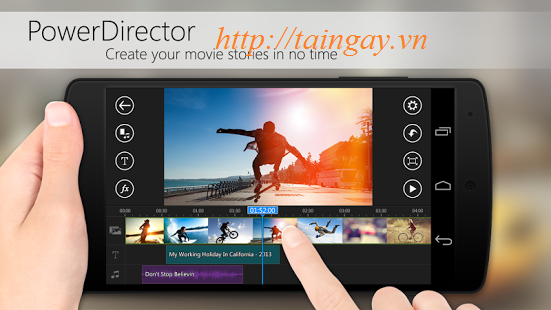 Video editing software features on Android
With the time-line interface is easy to use PowerDirector, you can quickly create professional video, rich effects with just a few actions on the screen. Select and enter multiple video easily with drag and drop support of PowerDirector and see the timeline feature allows you to split video, crop video, and add effects to video in a simple way.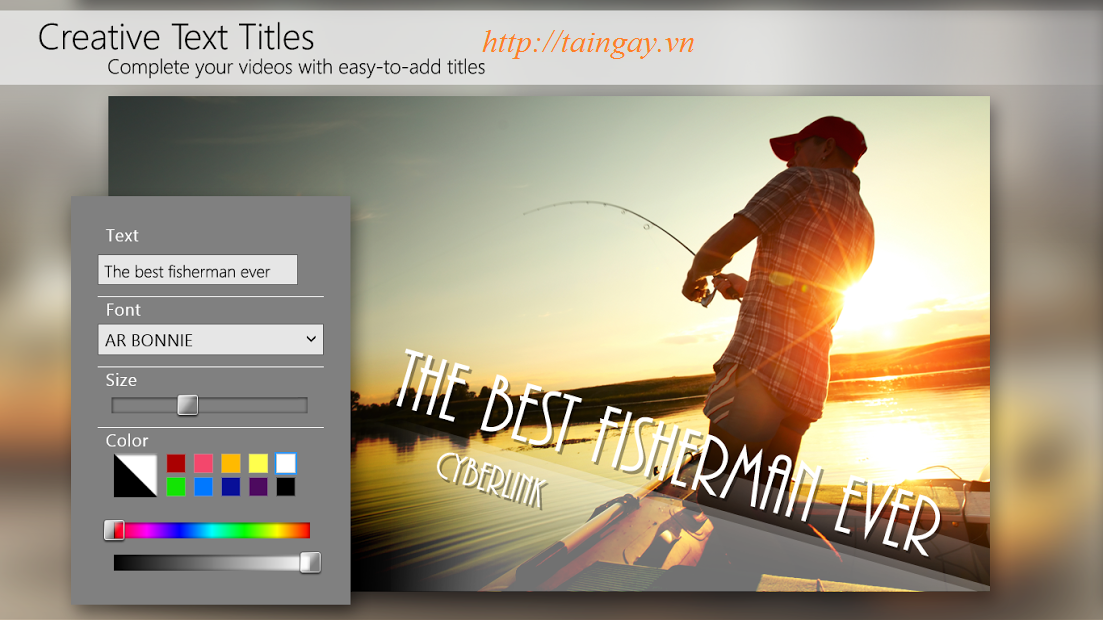 Photo Editing image filters
KEY FEATURES OF POWERDIRECTOR FOR ANDROID
Editor professional style with the type displayed in the timeline
Drag and drop content and effects to edit fast, easy and accurate
Add images and audio to video
Choose from over 10 effects to add video
Add 20 transitions to clips
Save "unfinished work" on the device for further editing later
Export finished video into HD or Full HD quality
Upload them directly to Facebook or YouTube
Easy access to stored video when you launch apps
Note, Full HD mode is only available in-app purchases and output quality depends on the hardware specifications of your device.
System Requirements
Tablet: Android 4.1 or higher
Phone: Android 4.3 or higher
Work most effectively with
Qualcomm Snapdragon S4 or higher
Samsung Exynos 5xxx or higher
Nvidia Tegra 3 or higher
Mediatek MT8125 or higher
Supported formats
Video: H.263 (.3GP, .MP4, .MKV), H.264 AVC (.3GP, .MP4, .MKV), MPEG-4 SP (.3GP, MP4, MKV), VP8 (.MKV)
Image: JPEG, GIF, PNG, BMP, WebP
Nh?c: WAV, MP3, MP4, M4A, AAC
UPDATE FEATURE IN THE LATEST VERSION
Add your voice recording feature. Test on the library's Music media bar
Add new effects: zoom in, zoom out, drag, continuous shooting
More about PowerDirector - Video Editor for Android
USING POWERDIRECTOR ON ANDROID
You can download applications for Android from PowerDirector direct link or APK files to copy to the memory card after the click Download. Then install and launch applications.
For the first time use, you click the icon reels and start creating a "project" but first needed a new name for it.
In this screen you can perform some functions such as live video, import photos, video available, type of music, filters, and effects to insert notes easily by clicking on the icons on the menu and make edits.
K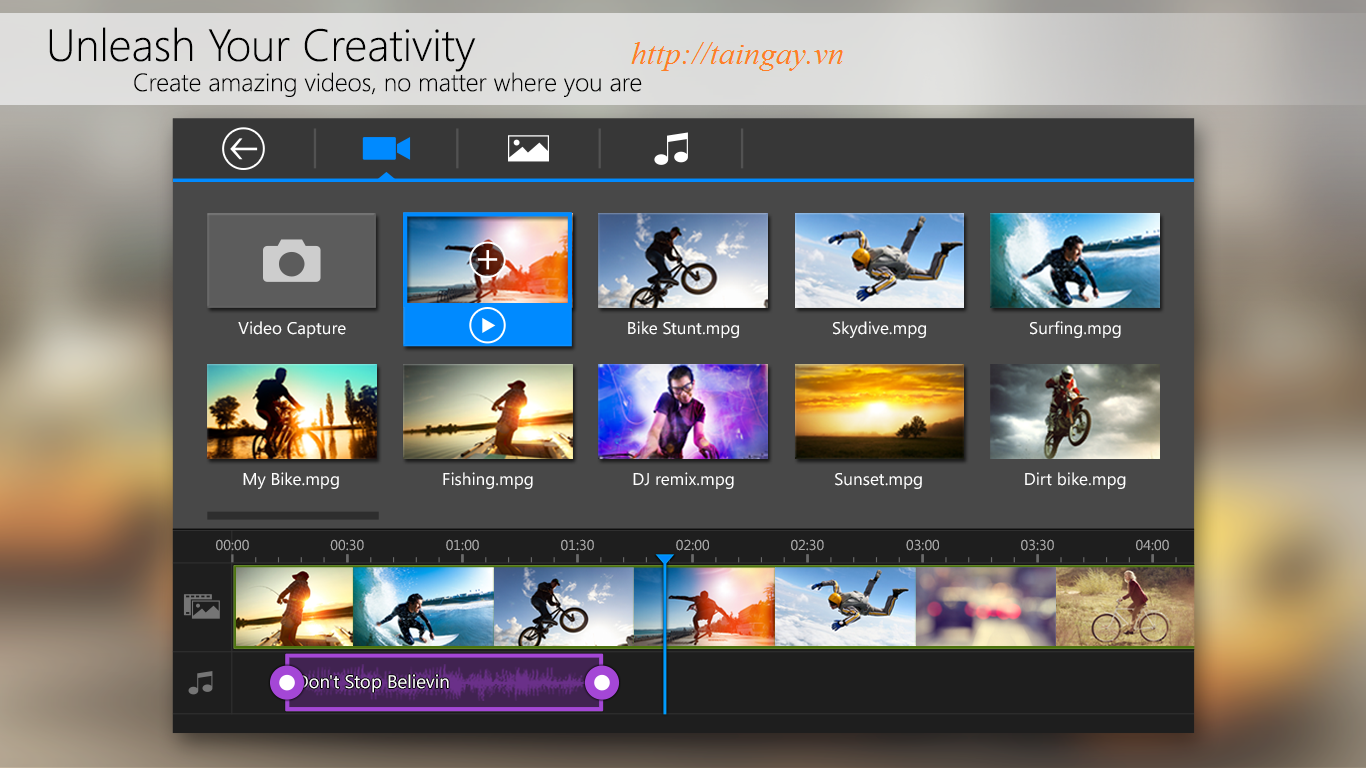 Use the filters suit your video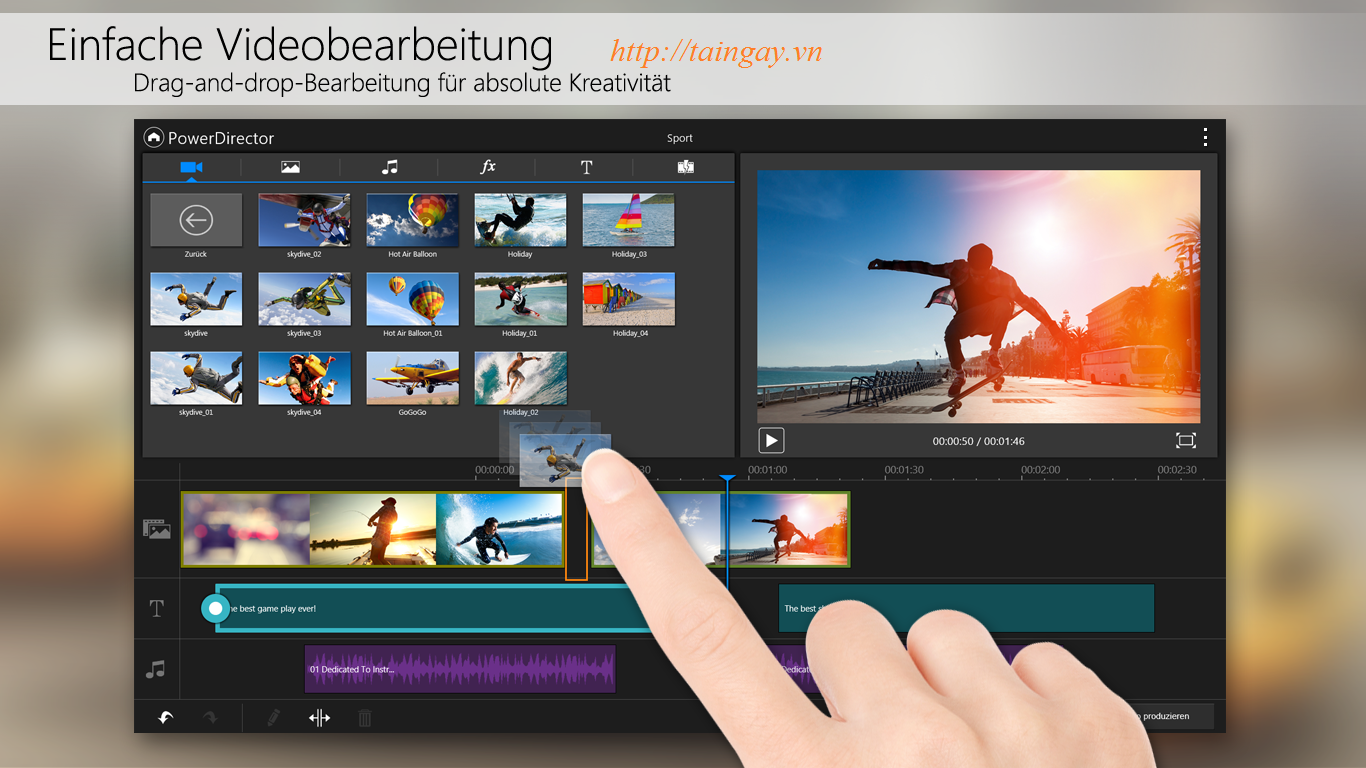 Insert multiple videos together, creating beautiful transitions
During the editing process you can click "Save Project" which helps save the correction on video, edit video and continue to avoid inadvertently press the wrong case video loss.
You can also upgrade to the full version to enjoy the useful features such as:
Full HD video quality
The video was created without watermark
No advertising