ABOUT FOX TV FOR MAC
FOX TV for Mac is an extension of Firefox running on Mac OSX operating system that allows users to watch 2780 TV channels around the world with many attractive items. The add-on will help the users can easily search and select and view any channels that you want.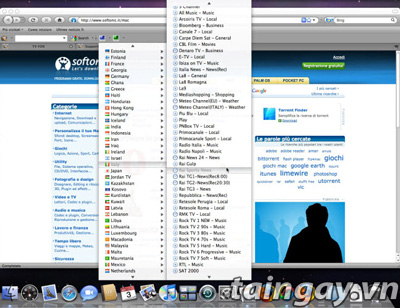 With a simple interface, easy to use built-in toolbar of Firefox should not affect other software you use it.
Note: Add-on TV-FOX good use on multiple operating systems, however with different operating systems, the utility also requires different support. For Windows users, you need to have Windows Media Player; for MAC OS users should have Flip4Mac Windows Media plugin; Gentoo Linux user on FreeBSD 1.5.1 and 5.x, Mplayer plugin required.
KEY FEATURES OF THE SOFTWARE:
Lets watch TV channels worldwide.
Can run on all versions Fifrefox and have automatic update functionality.
See more at one time channels.
Fast video loading speed.
Supports simple channel selected.