ABOUT WARCRAFT III: THE FROZEN THRONE FOR MAC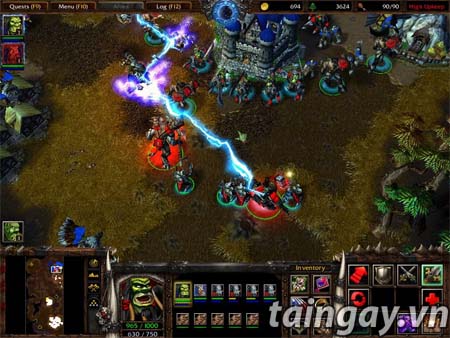 Warcraft III: The Frozen Throne is a real-time strategy game by Blizzard Entertainment developers on the Windows operating system and Mac OS X.
It is the official expansion pack of Warcraft III: Reign of Chaos. It is enhanced new units for each race, two new support races, four campaigns, five neutral heroes the ability to build stores and various enhancements like the ability to queue upgrades .
When engaged in battle with single mode, gamers will have the opportunity to return to the land end of the world - Azeroth. A few months after Archimonde and the Burning Legion troops were defeated in the Battle of Mount Hyjal range, has a mysterious power has emerged from around the world ... And the war began.
NEW FEATURE UPDATES:
Campaign mode with completely new system task varies.
More units, buildings ...
Fixed bugs in the previous version.
Additional Hero per race.
Adjust only 1 Hero to balance some more.