Found 2 application with keyword protection....

Publisher: Faronics
Deep Freeze for Mac , Deep Freeze - a program to protect the system utilities have become quite familiar to most users, especially the technical staff or work related to Internet shops , schools ...
TRIAL

Trial

1,336

downloads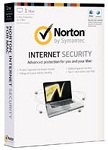 Publisher: Symantec
Norton Internet Security For Mac , Norton Internet Security For Mac is a useful software that is designed to provide strong protection regime and comprehensive for your Mac computer .
Version: 5.0
Capacity: 63 MB
Request: Mac OS X 10.7/10.8
Using Google for Searching...