Found 18 application with keyword chat....

Publisher: Skype
Free download Skype software to be able to chat, voice messaging and video chat with anyone and to any absolutely no charge. Skype - messaging software, calls were familiar with current users worldwide. Skype is now available on all platforms - Trick Or Skype
Version: 7.6.73.105
Capacity: 38,6 MB
Request: Windows XP/Vista/7/8/8.1/10
Search More: Skype, download Skype
FREE

Free

1,381

downloads

Publisher: Naver
LINE is a chat software and free messaging now has versions for PC. Viber and Skype Like, LINE supports users can connect directly with your opponent where even matter. With LINE, you absolutely can send text messages, picture messages, and video latency
Version: 4.0.3.369
Capacity: 24,7 MB
Request: Windows XP/Vista/7/8
Search More: LINE, LINE Download
FREE

Free

5,410

downloads

Publisher: A V M Software
PalTalk Messenger video chat application group, group video calling, video-friendly community ... convenient and totally free.
FREE

Free

1,033

downloads

Publisher: Outfit7
My Talking Angela is one of the game known celebrity parody cats around the world today. You can chat with the girl Angela, hearing her voice mimicking his cat or care for her big hurry.
FREE

Free

1,808

downloads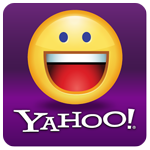 Publisher: Yahoo
Yahoo! Messenger ( Vietnamese ) , After a long time trials , Yahoo has officially launched Yahoo Messenger chat software version 9.0 with some additional features quite worthwhile ...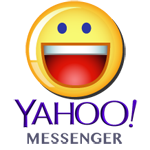 Publisher: Yahoo
Yahoo! Messenger , Yahoo! Messenger is a utility that allows users to send and receive messages through the Internet connection . This app has been increasingly enhanced with many new features such as photo sharing , file transfer , supports video calling , online gaming , ...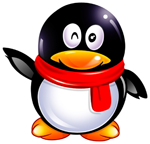 Publisher: Tencent
QQ International, QQ International - chat utility program is quite popular and its popularity Tencent ...
Version: 2.11
Capacity: 47,6 MB
Request: Windows 7/Vista/XP/8/8.1
Search More: QQ International, chat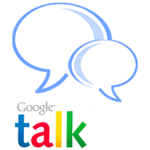 Publisher: Google
Google Talk, Google Talk is a program developed by Google in helping people to communicate via instant messaging system ( IM ) .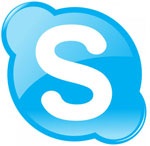 Publisher: Skype
Skype for Windows Mobile, Skype released Skype 3.0 for Windows Mobile. This new version supports the use smartphone operating systems for mobile and many other Pocket PCs .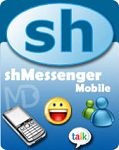 Publisher: shMessenger
Shmessenger , Shmessenger is a mobile chat software on almost like yahoo messenger. What makes up the difference of Shmessenger than other chat software on mobile is simply stunning interface ...
Using Google for Searching...