TO INTRODUCE
Join game Virtual City you can create your own virtual city based on imagination !
Construction gorgeous homes, the industrial park to produce goods supplied to the mall.
Recycling and public works such as hospitals, fire stations, schools, parks, cinemas, stadiums ... create green cities - clean - beautiful.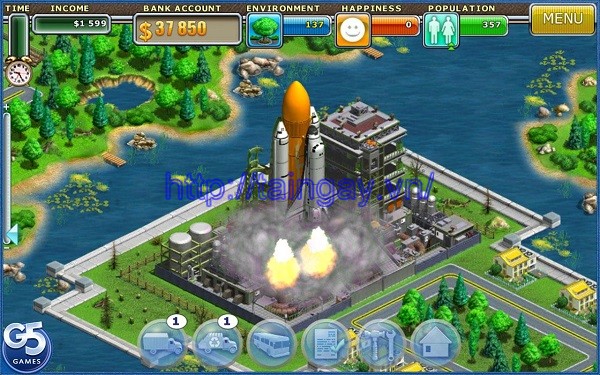 This is a free game so you're limited levels of play. In the full version will have:
- 50 challenging levels in 5 Settings: Colorado, California, Michigan, Montana, New York.
- 18 missions.
- Play Free Play mode on 5 large maps.
- More than 50 public buildings.
- 25 types of goods.
- 7 production lines.
- Dozens of upgrades and unlock more buildings.