LATEXIT FOR MAC OS X - COMPLETE SPECIAL MATHEMATICAL SYMBOLS QUICKLY
LaTeXiT - a small utility program, extremely interesting and useful for pupils, students, researchers ... often have to work and interact with the mathematical formula ...
The program is compact, easy to use, friendly interface, intuitive, users can quickly fill the special mathematical characters in your documents easily. Besides, the characters in the PDF file is also easily be handled easily and quickly by drag and drop into any application that supports the tool, which is very useful when it comes to manipulation with presentation software like Keynote or Powerpoint.
LaTeXiT software compatible with other text editor as well other Pages, Nisus Writer Express, TextEdit ...
THE MAIN FEATURES OF THE PROGRAM:
- You can easily interact with the special symbols in PDF format, supports copy-paste
- Support LinkBack, gradients for special operators and auto-completion of LaTeX keywords
- Automatically update library management features LaTeX
- You can export the file to other formats such as PDF, EPS, TIFF, PNG ...
- The program is free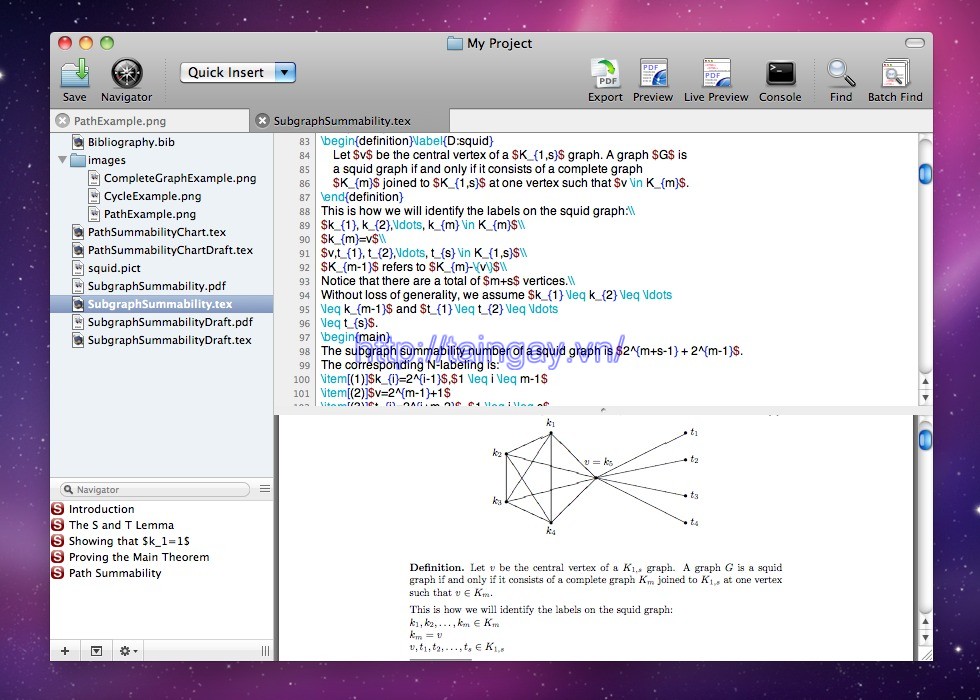 The interface of the program